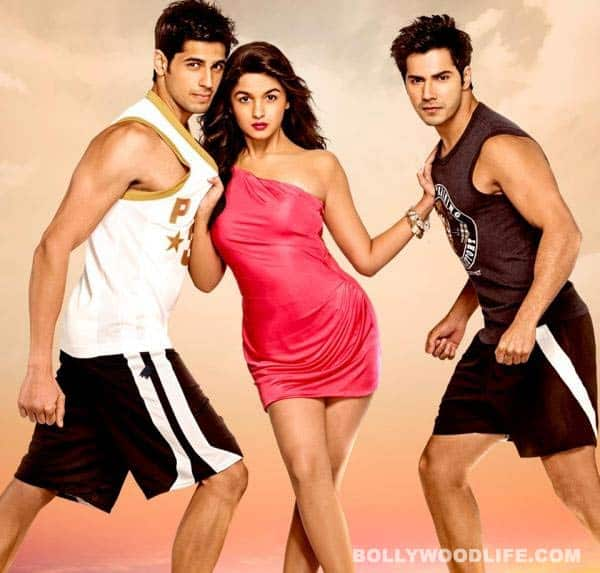 BollywoodLife readers have loudly and clearly revealed which male newcomer from Karan Johar's Student Of The Year makes their hearts beat stronger and minds race faster. Do take a look a find out if your fave hottie has topped the poll
Ever since the promos of Karan Johar's Student Of The Year became public, we at BollywoodLife haven't stopped arguing, debating and fighting over which of the two male leads would be B-town's next heartthrob. Would Mumbai cha mulga Varun or Delhi ka dude Siddharth dethrone the 20-something Kapoors, Khans and Singhs from the top seat in Bollywood's hottie block?
Since we couldn't reach a conclusion, we conducted a poll to get the janta's consensus on this crucial matter of the heart. And we have got the answer, but before spilling the poll results we have to tell you that Varun Dhawan and Siddharth Malhotra were running neck and neck for the coveted position. We are not flabbergasted that it was a tough competition, 'coz both are equally hot, handsome and hunky.
But since there's only one winner possible, the next heartthrob was chosen. It happens to be the long-faced, shy-looking, Delhi born and bred model-turned-actor Siddharth Malhotra. Yes, 285 BL readers out of 568 felt that the good-looking outsider would be B-town's new hottie. However, David Dhawan's beta was pretty close behind in the race for the leading position. Varun fell short of as little as three votes (283) to lag behind Siddharth in the hotness game. In fact, a day ago Dhawan had more votes than Malhotra. Do we sense a new male rivalry in the making?
So according to BL's readers, Siddharth has the looks, and Cineswami feels he has the chops to make a successful and sustainable career in B-town. But will the SOTY boy's destiny support his pursuit of happiness as a B-town actor? Our Tarot card reader tells you what Siddharth and Varun's future holds for each of them.