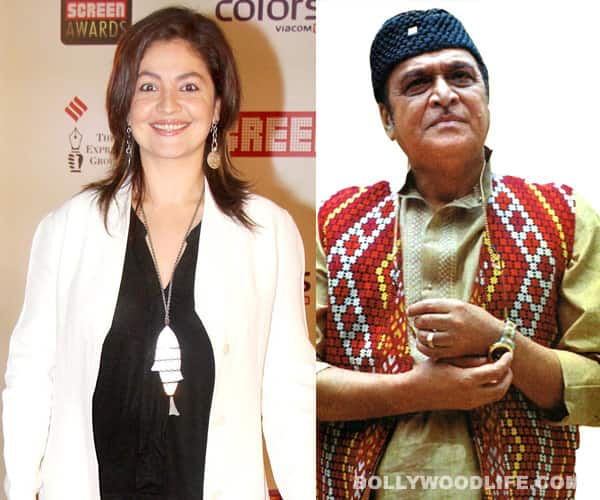 Cineswami on why he thinks the Bhatts might ruin the biopic on the great artiste
We are glad that a film will be made about an Indian icon, but we are just not happy that Pooja Bhatt is making it. The Bhatt daughter eked out a career for over a decade as a mediocre actress and then proceeded to perpetrate crimes in the name of cinema as a director (we use the term loosely of course).
She gave us classic upon classic like Paap that was pap, Holiday that we took a vacation from, Dhokha where we felt cheated, Kajraare that made us long for the celebrated song and Jism 2, which was like the English meaning of the word. But, having a filmmaker father and producer uncle always helps in Bollywood and she continues to get opportunity after opportunity. Nepotism? Don't have a clue what you're talking about.
The latest Bhatt horror is titled Dhumuha, which means storm in Assamese. The film is a biopic on the legendary lyricist, musician, singer, poet and filmmaker and Dadasaheb Phalke, Sangeet Natak Akademi, Padma Vibhushan, Padmabhushan and Padmashri award winner Dr Bhupen Hazarika and his relationship with filmmaker Kalpana Lajmi. The only heartening news is that Lajmi, who used to be a filmmaker of note in the past, will collaborate on the script – but that has a sting in the tail – the collaboration will be with Mahesh Bhatt.
Filming is set to begin in early 2014 with a view to release in early 2015. Actors from the Bollywood, Assamese and Bengali film industries will be cast and the film will be released in these languages.
Bhatt says in justification of her foolhardy action: "I would like to be involved with this film because I am an admirer and a big fan of Bhupen-da, and by making this film we would like to pay him a tribute." Pooja, if you are such a big admirer, the best tribute you can pay Bhupen-da is to abort this film immediately.
We began humming Dil Hoom Hoom Kare in fond memory of Bhupen-da, and then stopped short abruptly when we realised that the very next word is Ghabraaye. Truly our hearts fear Pooja's upcoming desecration. In the unlikely event that the film turns out to be decent, given her stellar track record, we'll happily eat our words. If it isn't, we'll be the first to tell you, 'we told you so!'