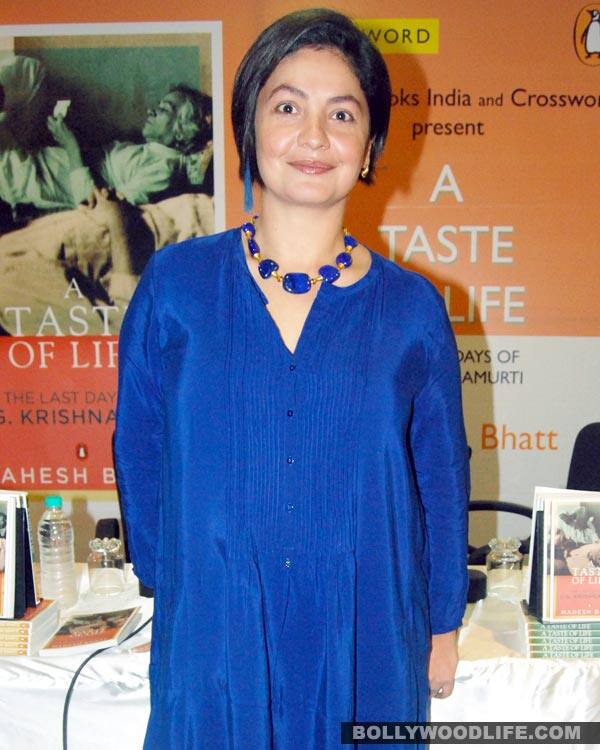 After claims that the SP of Udaipur got abusive with her entire film unit during a shoot, the actor-producer tweets that the National Students Union of India is threatening to shut down further shoots
UPDATE: Pooja Bhatt tweeted: "50-75 ppl claiming to be from NSUI have barged into Central Jail Udaipur shouting slogans against me + threatening to shut down my shoot. If I were alone I would tackle them HEADON! But I happen to have a unit of 100 I am responsible for + equipment as well." She further added, "I am being made a scapegoat by warring political parties who's clamour for power is inducing this goon like behaviour! #electionshame" and "If the NSUI,comprised of supposed 'students' can behave like rabid dogs it's time to disband them and burn down all the universities."
Earlier report: Pooja Bhatt is breathing fire. The actor-turned-producer was shooting in Udaipur for her next film with director Prawal Raman, along with actors Randeep Hooda and Richa Chadda. There was an altercation on the sets when the Superintendent of Police (SP) of Udaipur – Hariprasad Sharma – started getting abusive with Pooja and her entire team after he was asked to wait for five minutes. "He abused my director Prawal and me simply because he was asked to wait for five minutes while we canned a shot," said Pooja.
Bhatt maintains that Sharma got verbally abusive with her, but that it was not her team's fault that led to the ugly fight. "There was no altercation from my unit's side. Hariprasad Sharma was an on ego-fuelled power trip. He got physically abusive with my unit," maintained the lady.
Sharma then bundled the co-producer of the film into a police van and took him to the police station without stating any reasons for his detention.
Was it a case of an egoistic police officer who was trying to show his administrative (read: khaki) power in the name of providing security to the film unit, or was it a case of film stars showing off starry attitude to the locals? We are waiting to hear the full story from Pooja herself.
Will Pooja Bhatt stand up for her rights this time too? And more importantly, will papa Mahesh Bhatt intervene in the matter? We wait to find out.