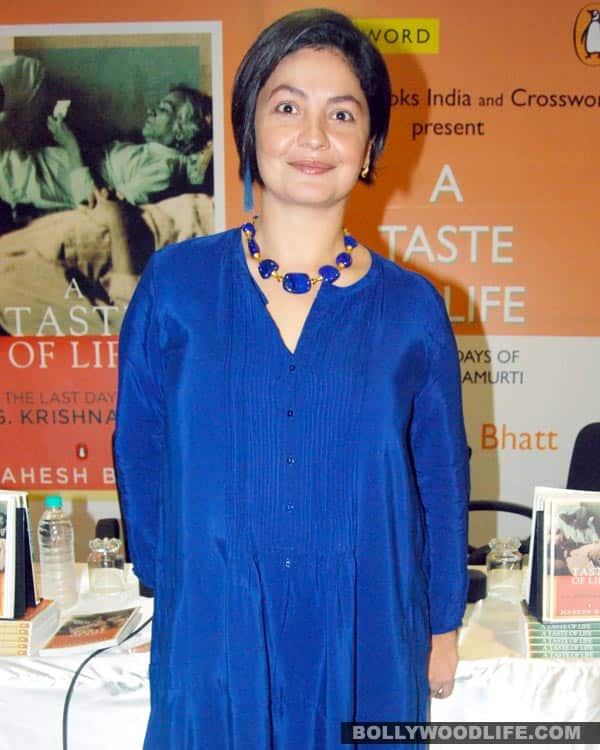 And the maker will do this just to get back at the Censor Board, who asked her to pare down the song before releasing it on television
Pooja Bhatt's forthcoming movie Jism 2 is apparently riding high on adult content. And why not? After all, it has Sunny Leone, the acclaimed pornstar as the lead actor. But looks like the censor board wasn't expecting such adult content, at least not in the song. So just when Pooja was all set to promote her movie on television, the board gave it an A-certificate! And one that didn't go down very well with the maker, who tweeted, "First music promo for #Jism2 has been given an 'A' certificate. And this was what one could call a truly watered down version." Ahem ahem.
What's more, Pooja pointed at the television soaps involving heavy passion that are aired, saying, "One sees all sorts of double entendre, etc dished out to us under the guise of 'family entertainers' while any iota of sensuality aimed at the thinking, passionate, adult Indian seems to make most uncomfortable." Ouch! By saying that, the Jism 2 maker is clearly hinting at the laughter shows that are a rage nowadays. Right, Poo?
And miffed with it all, now Pooja has decided to get back at the Censor Board in style. And do you know what she'll do? "Absolutely REFUSE to pare my scheduled trailer down to pander to an over cautious Censor board. Will release promo on the internet instead. Since we're going the internet way, you'll see an uncensored version! "People who get easily shocked should be shocked more often" Mae West" Ooooh!!"
Now it surely looks like a revenge saga is unfolding via microblogger, that too one in which the censor board has a role to play. Wink, wink.
And guess what, wethinks that all this hype surrounding the A-rated content will also push the promotions of the movie forward in a big way. Right? What a smart solution, dear Ms Bhatt. Ek teer se do nishaane!