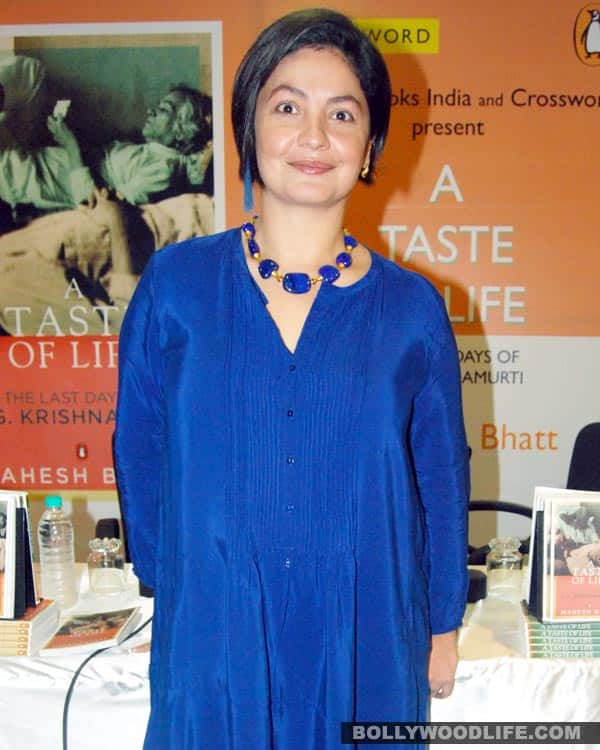 The actor-filmmaker feels item numbers have been over-used and wants to do something different in her 3D film, Cabaret
Actor-director Pooja Bhatt is all set to give a new twist to item songs in her next film, Cabaret, which she plans to shoot in 3D.
"There is so much 'hoo haa' about item songs, so it would be fun to redo the item numbers… I also feel that the genre of item number has been over used and abused. I want to show the heartland of India's cabaret like it's never been seen. I really want to do a spin on that," she said.
"I might shoot Cabaret in 3D. It's a musical where there is a cabaret dancer and a man (Randeep Hooda) who comes from the crime world…. These two worlds collide and that's the kind of act that we have planned," she added.
Cabaret will go on the floors next year before Jism 3. Pooja confirms, "Cabaret is something that I will start shooting first. I feel there needs to be a gap between Jism 2 and Jism 3 – people need to forget the earlier part to get into the next one," she said.
Pooja, who will direct Cabaret, denied any similarity between her film and Madhur Bhandarkar's Chandni Bar, saying, "Cabaret is going to be a visual treat. It's going to be spectacular. That is something that people now expect from my movie."
Her father, director Mahesh Bhatt and writer Shagufta are working on Cabaret. Pooja says about her dad, "Bhatt saab is my thinking cap. As long as his thinking cap is on, I am going to shamelessly use that. Shagufta will be involved as well because of her background. She has been in Dubai. She has danced in groups and sung. I would like her to be involved in some way or the other, which will give a certain authenticity (to the film)."
ALSO READ: Will Ranbir Kapoor say 'yes' to Pooja Bhatt?| 'Jism 3′ will be in 3D: Pooja Bhatt