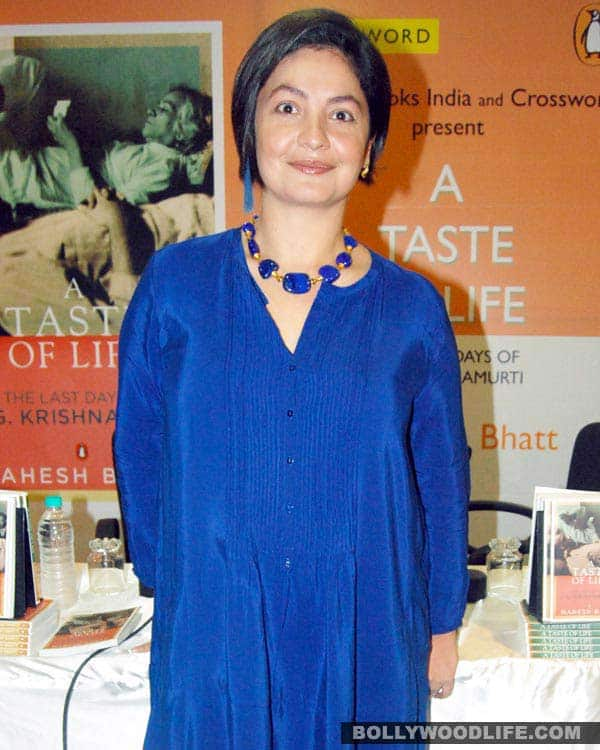 An unknown person is using the actor turned filmmaker's name to mislead aspiring actors
Pooja Bhatt was left aghast Saturday morning. A woman knocked at her door for a meeting fixed by a "casting agent", who the actor-filmmaker conjectures is "masquerading" as her on online social networking platform to exploit young Bollywood aspirants.
"A young lady and Bollywood hopeful arrived at my house at 5.30 a.m. saying a certain Rajeev Malhotra, who claims to be my casting agent, sent her. She went on to insist she also 'spoke to me' on FB (Facebook) and I confirmed the same.
"This is dangerous as obviously, someone is masquerading as me on FB," Pooja, daughter of acclaimed filmmaker Mahesh Bhatt, posted on her Twitter page.
Clarifying her stance on the matter, she added: "No agent or co-ordinator represents me. This man claiming to be 'Rajeev Malhotra – 9667882304' is attempting to use my name and mislead young women."
"More than 50 percent of the co-ordinators out there have no access to people who actually launch stars. They lie to young aspirants and exploit them. It concerns me that innocents, with stars in their eyes will be taken advantage of by sharks who scour the shallow waters of fame for a kill," added the filmmaker, who has directed movies like "Paap" and "Jism"