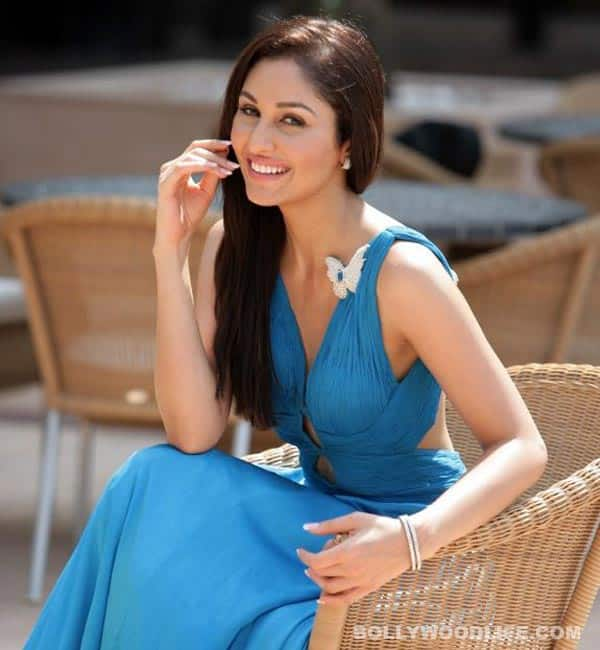 The Miss India 2009 and the Miss World runner-up is excited about her Bollywood debut. In an exclusive chat with us, Pooja confesses why she never thought of becoming an actor and how she had only Aishwarya Rai Bachchan on her mind when she represented India on the global platform
With the coveted crown of Miss India 2009 balanced on her head, Pooja Chopra flew to Johannesburg in South Africa for the Miss World contest. And the beauty queen had only one diva on her mind – none other than Aishwarya Rai Bachchan. "I had Ash on my mind. I had the flashes of Aishwarya winning the crown and making India proud with that turquoise crown glittering on her head. Those images were revolving in my mind. After all Ash is in our collective memory the ultimate Miss World. She's truly inspiring," said Pooja Chopra.
The 27-year-old beauty is making her debut with Vipul Shah's action movie Commando, co-starring Vidyut Jamwal.
Never did Pooja think that she would become an actor one day. "Even after winning the Miss World title the thought of acting never crossed my mind. It was only after my mum said that I should give acting a try. Only after that I started taking acting seriously. I never thought or believed that I would act one day. With Miss India, yes I believed that I will be a beauty queen one day. I was willing to do everything it took me to be here. I was very clear that I had to win the pageant. Had you slit any part of my body while I was preparing for the contest, Miss India would have popped out. But acting, no way. I never thought I would make it to Bollywood one day," maintained Pooja.
But here's a surprising tidbit about the newbie actor. When Vipul Shah showed the rushes of Commando to his buddy Akshay Kumar, the Khiladi was blown away by Pooja's acting skills. Akshay could not believe that this is Pooja's debut film. And now, after Akki's unprecedented praise for Pooja, we too are eager to see if the Chopra babe proves her acting potential!