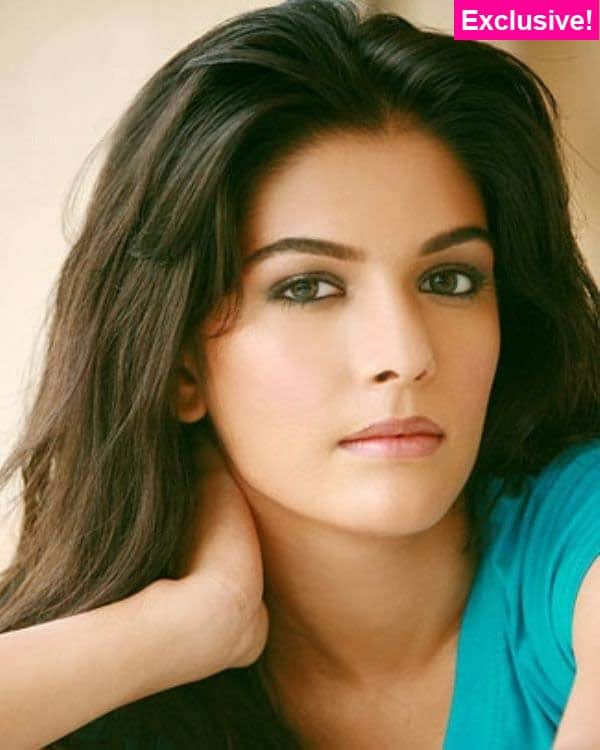 The petite telly actor was eliminated from the daring reality show last week
Pooja Gaur talks about her experiences in Cape Town, what she achieved on the show and the friends she made. Pooja also tells us why she thinks Mugdha Godse is the weakest player on Fear Factor Khatron Ke Khiladi 5 and reveals who she thinks will win the show.
How are you feeling post Khatron Ke Khiladi 5?
I am feeling quite good, more confident and stronger than before. Now I am pushing myself into things I would normally give up before.
Have you conquered all your fears?
Yes, I have in a lot of ways. My whole thought process post  Khatron Ke Khiladi  has changed. For instance, I used to be scared of needles before. I would cringe and cry if I ever had to take an injection. Now my thought process is if I can do daring stunts on KKK 5 then a needle pricking is nothing. The fear of not being able to do it has gone, in everything.
What was the first thing you did when you landed in Cape Town?
We were put up at a beautiful hotel and the view of the city was beautiful. You get to see four seasons in a day – it's a magical place. The mornings are chilling, the afternoon is extremely hot, in the evening there is rain and dew drops and by night there is storm. As soon as we reached the city, we began shooting for the promos of the show and our introduction. It was mixture of work and holiday.
How was it doing your first stunt on the show with snakes?
It was called apple pie stunt. We had to hang and upside down pick apples with our mouth from a container of 80 snakes of all sizes and shapes. I was really scary. It was not like holding a snake 'coz that would have been much easier. Putting your face first in to the container was very freaky.
Did you wait till the show ended or did you come back earlier?
No I came back earlier 'coz I had some work commitments.
Who do you think is the bravest contestant?
I think Salman Yusuf Khan and Gurmeet Choudhary are very tough. They have a great competitive spirit in them. Then again Rajneesh Duggal and Nikitin Dheer are also very good. Among the girls, I think Rochelle Maria Rao is fierce and  Gauahar Khan is very strong.
According to the promos, Gauahar Khan seems to have a lot of phobias. Didn't that affect her performance?
Yes she had a lot of phobias, but I think she faced them all very courageously. Be it water or height, Gauahar did a good job. That's what the show does – it helps you to work on your fears.
So after this one month in Cape Town – did you manage to make any friends in the team?
Yes I did! I was closest to two people among them all – Rochelle and Geeta Tandon. I knew Geeta before the show began 'coz we've worked together before. I got attached to Rochelle on this show. In fact, I became good friends with everyone. It was a good collection of people; we were like one big family. We'd all lunch, dinner, club and shop together.
What's the best thing according to you about doing Khatron Ke Khiladi 5?
The fact that you participate in the show is what counts. It doesn't matter how long you last, even if you are able to do one stunt successfully – that's what matters. I am proud.
What was your family and friends' reaction when you came back?
They were happy that I took part. They were confident about me doing this. I am happy people got to see me in a different avatar doing something very different.
Would you recommend Khatron Ke Khiladi to anyone?
Of course. If anyone has any kind of adventurous keeda in them, then this show is a must.
Did you expect to get evicted so soon?
I was not expecting to get out so soon, but its fine. It is just a game. My motive was to do more stunts, winning the show was never my agenda. I am disappointed that I did not get to do more stunts. I wish I could hang in there a little longer.
How is Rohit Shetty  as a host?
I think he is a very genuine human being. He has no airs about being a big brand in Bollywood. I think he is brilliant. He always motivated us to complete the challenge.
Who do you think is the weakest contestant among them all?
I think Mugdha Godse, 'coz she is really scared of any reptile or animal. Every second stunt involves some creature or the other. Physically she is very fit so she does wonderfully in them. I believe she is doing her best. Once she overcomes that fear, she can be great.
Who do you think will win this show?
I think Salman, Gurmeet, Rajneesh and Nikitin have a very good chance of winning this show. I don't know really. It could be anyone.