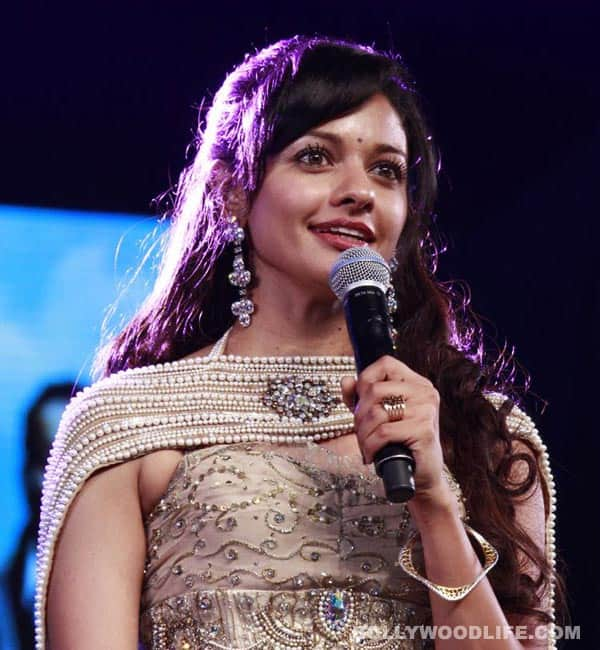 Model, VJ, actor, producer – the versatile babe turns 36 years old today
American actress Pooja Kumar, who's also worked in Indian films, was born on February 4, 1977. As she turns 36 today, she'll also be celebrating her comeback, as it were, into Indian films. Having bagged the female lead in Kamal Haasan's latest release Vishwaroopam, she finds herself very much in the limelight now. The film, though mired in controversy, has been applauded in the centres it has already released and Pooja's performance has earned positive reviews as well.
It's a well-deserved recognition for this model and actress as she has been utterly resilient, surviving in a tough business for well over a decade. Having won the Miss India USA crown, Pooja has been a VJ for Channel V, a newsreader on the show Namaste America and hosted other TV shows as well.
Her first foray into Indian films was in Kadhal Rojave in 1997. But the film didn't release till 2000 and Pooja didn't really get noticed either. She has acted in films such as Night of Henna, Hiding Divya, Park Sharks, Bollywood Beats, Man on a Ledge and Flavours, winning a Screen Actors Guild award for emerging actress for the last one.
Pooja has also produced films like 1001 Auditions, and Shoot My Life.
Here's wishing the versatile actress and the Vishwaroopam heroine a very happy birthday.