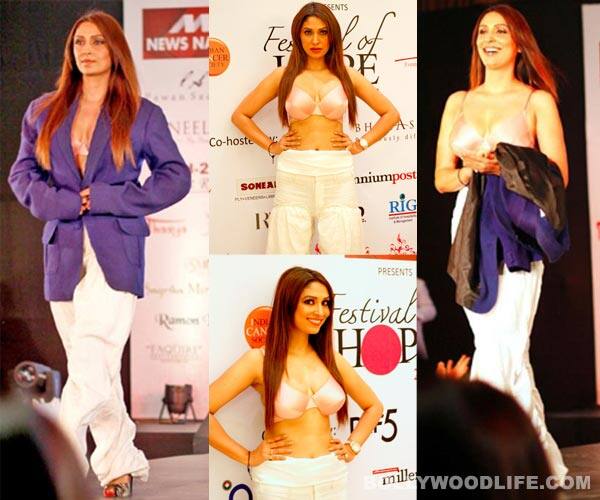 The Bigg Boss 5 contestant pulls off a cheeky stunt, albeit for a good cause
Celebrities, especially the glamorous divas among them, love to shed clothes for a good cause. Be it animals, birds, trees – just give them a strong enough reason and a skimpy enough plan and they will do it!
Pooja Misrra, the Bigg Boss 5 contestant, has done something similar, although we do appreciate her efforts. At a fashion show in Delhi, the babe walked up to the edge of the ramp in a black jacket, and with the flashbulbs waiting in sheer excitement, she took off her jacket and showed off her pink bra thereby sharing her message of breast cancer awareness with the media.
Well, gimmick or not, anything for a good cause! Right, BollywoodLifers?