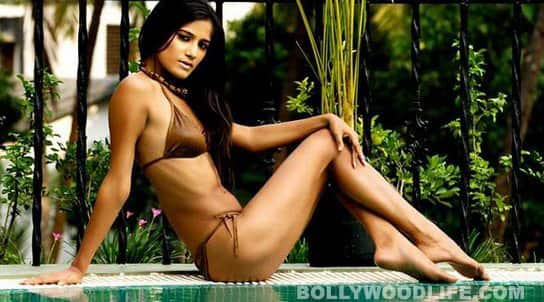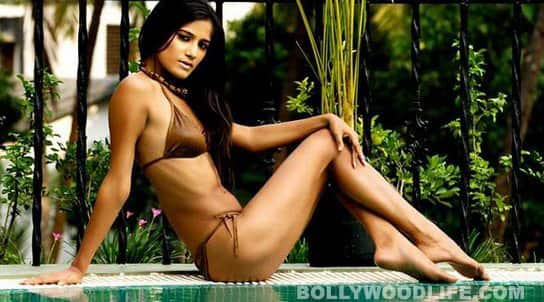 West Bengal's cyber crime cell thinks that the model's naked photo for Sachin Tendulkar could cause riots
Remember model Poonam Pandey's nude picture for cricketer Sachin Tendulkar after he scored his 100th 100? Yes, the one in which Poonam is holding a photo of Sachin morphed into a Hindu god, with a Pakistani cricketer genuflecting before the frame – all this on a cricket ground. Now this image has caused a lot of controversy, with BollywoodLife getting comments like "This is not fair for Bollyeoodlife.com, it's turned to relegionic insult. Admin (Bollywoodlife.com) plzzz take action on this photo [sic]" and "That's cool for her fan, but it's bad for our culture".
What's more, the Cyber Crime Cell of the West Bengal CID has observed that the picture in question "is likely to spread riotous situation (in between two communities Hindu and Muslim) in West Bengal, India." And they have politely commanded, "Hence you are requested to block remove the picture from your site as early as possible."
Following the directive, BollywoodLife has removed the controversial image from the Poonam Pandey story page, considering it caused furore in West Bengal – bringing certain parts of Kolkata to a halt for hours together. So much so that Mamta Banerjee urged people not to give in to provocation and maintain 'peace and harmony'. But wethinks the image had little or no potential to cause any communal disharmony on the scale of riots. And speaking of comments, there was another one on the story, which said, "Lol, forget culture. Enjoy the drama. And which culture you are talking about? We dont belong to the era of dinosaurs."
You tell us, is that photograph, morphed as it is, a potential trouble-maker? Do you want to see it back on the site?