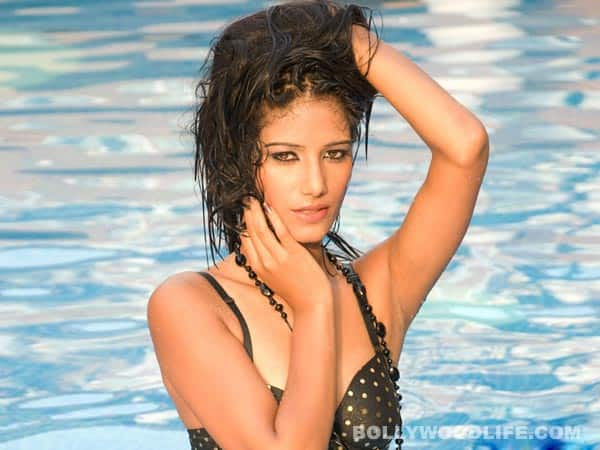 The Kingfisher girl was detained and later released for alleged indecent behaviour in public
On Friday, model turned actor Poonam Pandey was reportedly arrested in Mumbai on for alleged  indecent behaviour in the suburbs of the city.
The sexy bombshell who is famous for posting obscene pictures and videos of herself on Twitter was apparently in skimpy clothes with a male friend and was getting  too close in public view. According to the police, the Nasha babe was indulging in an indecent act near a park in Mira Road. The Police had received a complaint about the same from the onlookers. The police found her and arrested her under Section 110 (behaving indecently in public) and Section 117 of the Maharashtra Police Act. Later on, she was released after a stern warning.
Well, the sexy babe has a different story to tell. The Pandey babe was apparently just listening to songs in the car parked on the road. "Listening to songs in the car is not an 'indecent behaviour' pls stop spreading such kinda news about me", posted Poonam on her Twitter page.
Well, Poonam, there's no smoke without fire. Don't you agree with us peeps?