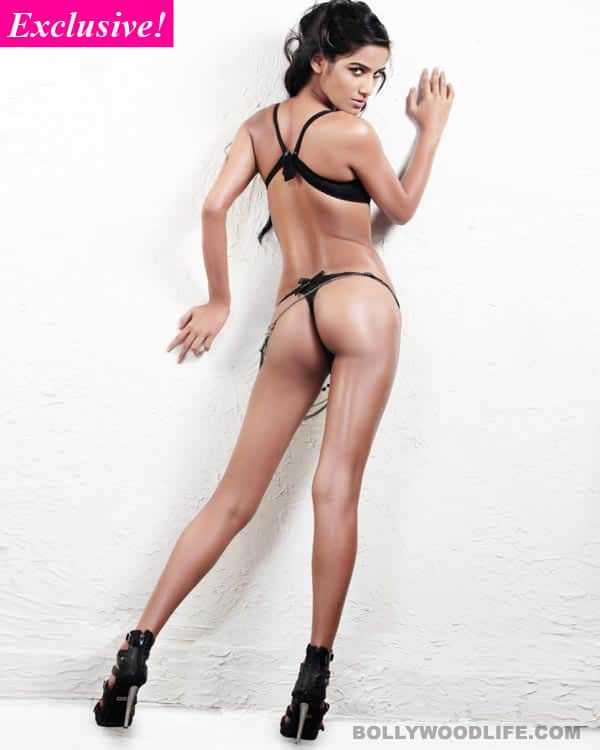 Poonam Pandey talks about what sets her apart from the rest of the sex sirens in Bollywood
Do you feel that there are some people trying to pull you down?
Yes, I feel that, but I care a damn. I have full confidence in myself and I know how to deal with people. I would like my work to speak, rather than me saying bad things about them.
While most people compare your journey with Sunny Leone's, we feel you're going the Mallika Sherawat way. She too rejected skin show during Murder, but later accepted it. She too was controversial even before her debut film hit the screen….
Please don't compare me with any actor, especially a porn actor, coz my movie deals with emotions and not just ooh and aaah… I do things on my own and don't follow anybody. I can't stop people and the media comparing me with people they like. Seriously, I don't like being compared with a porn star.
Who's your competitor?
I'm not here to compete with anyone and I don't think anybody can compete with me.
We have seen bold films and coming-of-age love stories like Ek Choti Si Love Story and even Nishabd. How different is Nasha?
Firstly, those films didn't feature Poonam Pandey. So that's a major difference! Secondly, Nasha is a fresh, new genre film. Everything is full on paisa vasool.
Would you ever fall for a married man?
I've romanced an 18-year-old boy in Nasha. Isme hee itna mazaa aa raha hai toh why would I fall for a married man? Ladkon ki kameen hai kya?
No, but that's the latest trend in Bollywood – young heroines marrying older men!
You're right, but I don't follow trends. I set new trends.
You rejected 40 Bollywood offers….
I know, but I never select a project just on the basis of a filmmaker – whether he's successful or new, or irrespective of the project being big or small budget. I go with my instinct.
You said you'll serve a lot more to your fans in Nasha than what they saw in the posters….
That means everything! There's so much difference between a photograph and a moving object. I haven't shown anything yet. Film mein jo dikhega, uske baad logo ke muh khule ke khule reh jayenge!
Critics ke muh kaise band karoge?
Unka bhi apne aap ho jayega. Movie mein bahut kuch hai dekhne laayak.
You want to become Bollywood's most controversial star?
I don't like to get into controversies, but I fall into them. But I know how to handle things.
Is a commercial saaf suthra U-rated film a strict NO for you?
Well, this is just a beginning. Aur waise bhi, dikha dikha ke kitna dikhaoge, yaar! You have to serve something else. In future you'll definitely see Poonam Pandey doing different characters.
Recently social activists tore down posters of Nasha…
My message to them – don't tear my movie posters; I'm an actor, not a terrorist.
Does casting couch exist in Bollywood?
Nobody can force you to compromise. It's completely your call. I haven't faced anything like that.
Do you think the fame you've attained through social media has brought you work?
Yes, I think social networking sites help you connect with people and your fans on an individual level. At times you come across people from the same fraternity, so you meet them, discuss things and that's how you get work.
You tweeted – 'Attitude is like underwear. One should wear it but not show it'. Was that your own or you read it somewhere?
(Grins) Oh, that's a very old tweet. Sometimes an idea just strikes you and you tweet it just for the sake of your fans, thinking they will like it. It's just for fun. If tomorrow I start giving lectures on Twitter, my fans would wonder what's wrong with Poonam!
You said – Agar desh ka bhala ho, toh mujhe naked hone mein koi problem nahin...
Yes, why not!
Any director on your wish list?
Madhur Bhandarkar, Mahesh Bhatt…now you must be wondering why I'm naming controversial directors (laughs loud). Jokes aside, I like their work and want to work with them.
Is there anything personal that your fans are unaware of?
(Laughs) After posting my bedroom pictures and my bathroom videos, do you really think so? Sabse zyada personal cheezein share kar di. In my case, everything is transparent and khullam khulla.
Are you single?
Very much…and ready to mingle! I would definitely share good news with my fans when I come across my Mr Perfect.
Your career track is quite similar to Sherlyn Chopra's and Veena Malik's…
I really don't want to comment on that. I'm tired of these questions and comparisons.