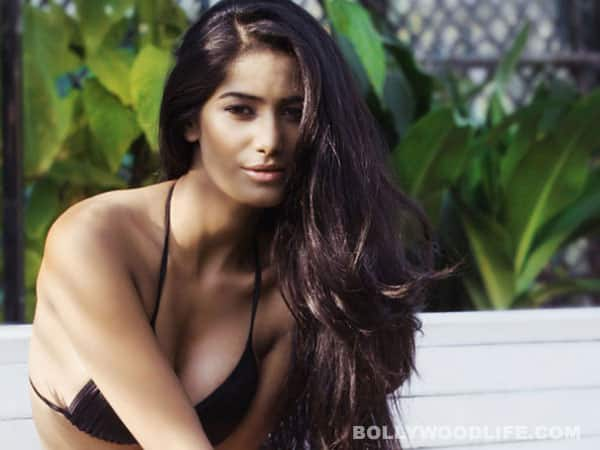 From threatening to strip down to bare nothingness to posting her raunchy pictures and videos online, Poonam Pandey has tried every possible trick in the book to barge into Bollywood. Finally, the desperate gal gets what she always wanted – a movie! Or so she says…
Poonam Pandey is over the moon these days. After coming into the limelight by making a bold announcement to strip if the Indian cricket team brought home the World cup. Team India won the coveted trophy, but Poonam didn't fulfill her promise. Desperate for attention, Poonam then started posting her raunchy videos on her website. In the recent past, when Sachin Tendulkar scored his 100th hundred against Bangladesh, Poonam uploaded an image of her NUDE self holding a picture of Sachin with a Pakistani fielder bowing in front of it. The 20-year-old sensation has always been ever-ready to shed her clothes to celebrate every occasion that would push her into the headlines. Though she managed to grab some lustful eyeballs, Poonam never got the attention she has been working so hard for.
And now we hear that Poonam has got her first Bollywood break. Director Amit Saxena (of Jism fame) is making a film with the bold girl keeping in mind Poonam's popular public image. Saxena refused to divulge details about PP's role in the film, but he said that it will do justice to her popularity. We hear that the filmmaker will utilise what Poonam can offer (wonder what that is!). "Given her image, no doubt Poonam will add value to the film," said Saxena in an interview. Interestingly, Poonam is the only actor who has been signed on as of now, and the director says that the cast will be finalised soon.
Pandey can now officially show her latent talent through her upcoming movie. Sunny Leone, Veena Malik and Rakhi Sawant have serious competition now. Right, Bollywoodlifers?