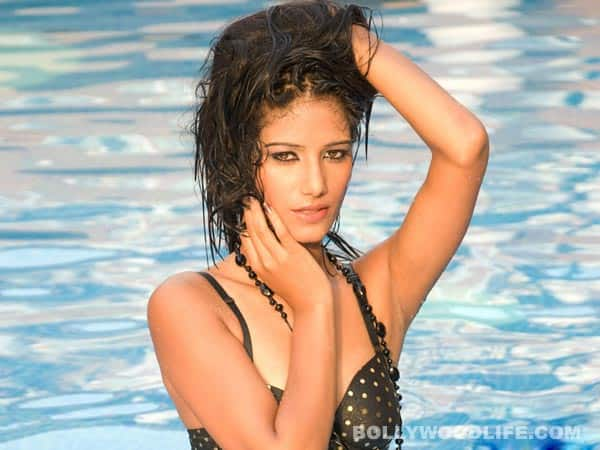 The Nasha babe was questioned by police at Mira Road, Mumbai for wearing indecent clothes and for allegedly misbehaving, states that the way the cops handled the whole situation was akin to Talibanism
Poonam Pandey who was detained for a short while for wearing a skimpy dress and allegedly indulging in indecent behaviour claims that the cops are creating drama for no reason as they wanted to have their eight minutes of fame in the media.
Pandey says there was no indecency shown on her part as she was accompanied by her own brother when this incident occurred "This is worse than the Taliban. It was 10:30 pm. Not even late by metropolitan standards. I was with my brother, my own brother Aditya Pandey, and I wasn't drinking or misbehaving in the car at all, when I was questioned by cops," maintained the Nasha actor.
Pandey also believes that the cops wanted some excitement in their lives and they decided to harass her because she is a celebrity. "The minute I said I was Poonam Pandey their attitude changed. They began to get aggressive. They wanted to know what I was doing in the car with a man. Woh mera sagaa bhai hai. My blood brother," stressed Pandey.
Poonam also fears that if such incidents can happen to her, it can happen with any girl in the city. "If I can be pulled up for going on a drive with my brother, I shudder to think what would happen to any girl who goes out there with her boyfriend. I see the Talibanism of Mumbai in the hands of the local administration," stated Poonam in no uncertain terms.