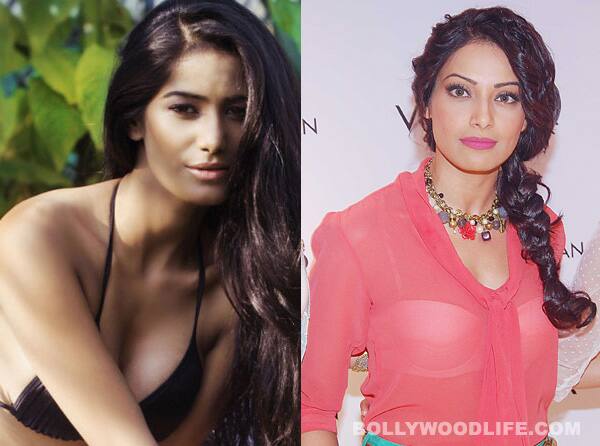 The hungry-for-attention gal attacks Bips for her comments on men
When Bipasha Basu chose to make some remarks on men in her life and men in general, the Bengali bombshell had no idea that she would have to face a nasty verbal attack from Poonam Pandey for her tongue-in-cheek comments.
"Arrey yeh toh ladke hain na aaj-kal, bilkul loser type hote hain. Woh sahara dhoondte rehte hain saare time. Honestly, the quality of men, they are looking only for mothers. And sometimes you don't want to play the mother, it's really exhausting," said Bips in an interview and she further added, "I'm not satisfied with my career (laughs)! What is there to be satisfied about? I don't think I've done any profound work yet."
We don't know if Bipasha was talking about a certain Dino Morea or John Abraham or her alleged recent boyfriend Rana Daggubati or just all men in general, but Bips comments have certainly not gone down well with the Pandey gal. "Just cause you chose all the losers in ur life, doesn't mean all men are lukhas. People who say 'all men are losers' haven't really met a man yet. If today's "guys are losers", will you settle with a filthy, old rich man? tsk tsk." replied Poonam with her tweets.
Poonam did not stop there. She went on to give Bips the taste of her own medicine. "For an actor who is 'unsatisfied' with her career after a decade in Bollywood, clearly, Who is the 'loser' here? If you have been 'mothering' your men, seriously, I got two words for you. Grow Up!" tweeted Poonam.
Though many are assuming that this verbal tirade can possibly trigger a full-fledged war between Poonam and Bipasha, we think that Bips is intelligent enough to ignore Pandey's blabber. Should Bipasha react? We don't think so!