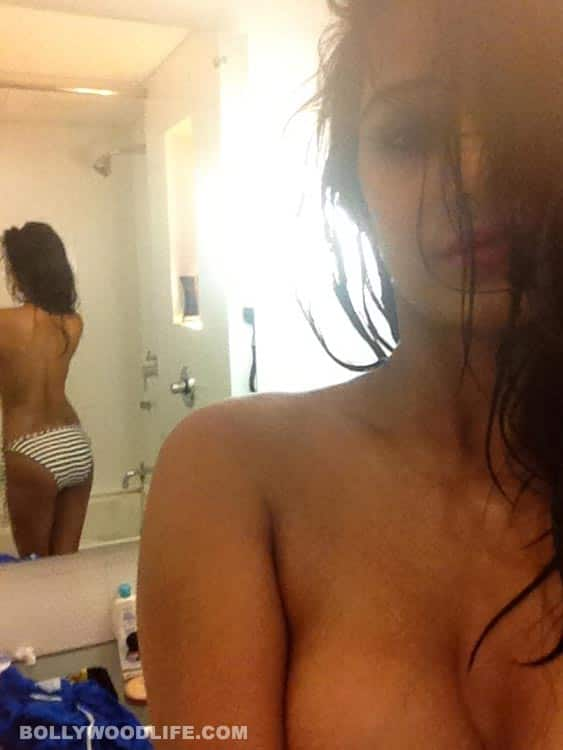 skip advertisement
The controversial babe takes a hot bath and posts new sensational pictures on a microblogging site. But is that enough to make her the next Pamela Anderson?
This is Poonam Pandey unleashed…shamelessly unleashed! The dusky gal has tried every possible ploy in the book to hog the limelight and stay in the headlines, but nothing seems to be working for the desperate babe. She managed to create a little stir when she promised to go nude for the Indian cricket team. But at best Pandey has only titillated us, never quite managing to grab us by the…err…eyeballs, the way Sunny Leone or Sherlyn Chopra did.
And now, much to the dismay of her fans – how many are there, we wonder! – Poonam is repeating the same bare-dare adventures, once again. Last year too she posted semi-nude pictures of herself taken while having a bath. Now Poonam is back in the water, scrubbing up again! She makes a splash in the tub and covers her modesty with soapy lather. And guess what? Poonam thinks that her steamy bathroom endeavour is equivalent to Pamela Anderson's sexy appearances in Baywatch! "Its cool to be Hot. And I am just that in the bath tub. Pamela was in Baywatch, and I am here in Soap-watch" she tweets.
We think Ms Pandey is going overboard with her bubble bath – and it's neither exciting nor steamy. Do you think Poonam has it in her to be the next Pamela Anderson?