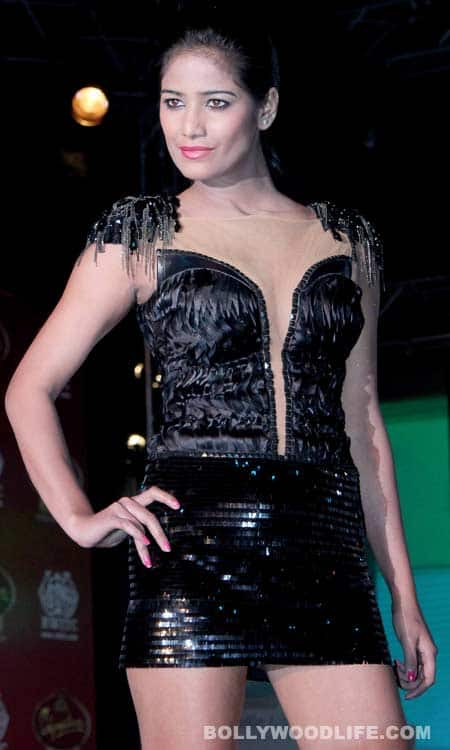 The controversial babe says that she isn't able to focus on her work due to the ongoing cricket extravaganza
Poonam Pandey gets yet another excuse to stay in the limelight. Remember how the Pandey gal chose the right opportunity during the 2011 World Cup when she offered to strip if team India wins the coveted title. Even last year Poonam promised that she would dare to bare if Shahrukh Khan's Kolkata Knight Riders wins the India Premier League 5. And now the 22-year-old is all set to milk the IPL cow once again.
Poonam has claimed that the IPL 2013 cricket matches are keeping her away from shooting her next film, Nasha. So intoxicated is Poonam with the action on the field that she is in no mood to act before the camera, and director Amit Saxena had to stop the shoot. "I love cricket and I just wasn't able to focus on the shooting during the IPL matches. Especially when the Mumbai Indians were playing and Sachin was out there in the middle! The director had to finally give in and allow me a break to catch the match," said Poonam.
Once the match was over, we hear, Poonam was back to what she does best – filming herself…err shooting for the film, we mean!