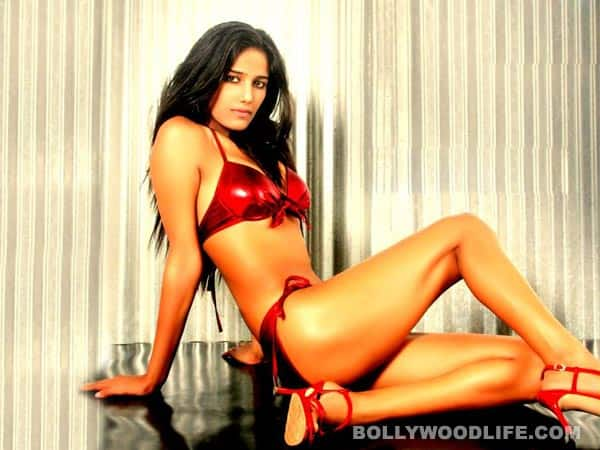 Looks like the desperate-for-attention Pandey gal is not interested in nuclear physics, but shows keen interest in human anatomy
Just when the whole world is busy talking about the latest discovery of the possible evidence of the God particle, Poonam Pandey is not impressed by the scientists who have put in great and prolonged efforts to find what could be one of the most significant discoveries ever. Pandey thinks that researchers should have focused on the G-spot rather than on the God particle. She feels that the G-spot is more elusive than the God particle, therefore locating it is far more important. "What's taking them so long finding the g spot? What's the big deal in finding God Particle… dare them to find the G-spot," she tweeted. So obsessed is the Kingfisher model with the point of sexual focus that she kept retweeting her brainless and annoying comments.
@iPoonampandey: "Is god particle another name for the g-spot, and the scientist dude found it after much effort last night?? no? ;p"
@iPoonampandey: "He named it "God" Coz its what he heard the whole night! oh my god ! Oh my God !"
@iPoonampandey: "Now that the Higgs Boson particle has been found-let's get to work on that G-spot particle.. tried last night?? ;p"
After reading Poonam's tweets we think researchers should come up with an ultimate panacea that could stop the nonsensical blabber that Ms Pandey keeps coming up with. Bollywoodlifers, we are confident, will agree with us on this one!