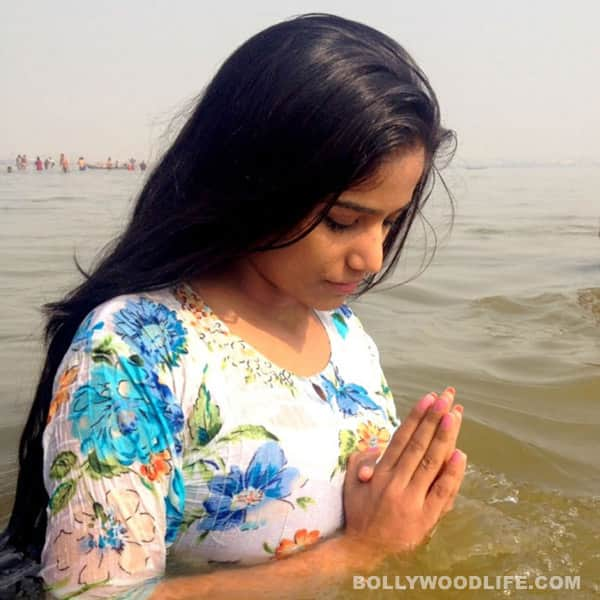 skip advertisement
The sensational babe visits the Kumbh Mela and poses serenely with bare bodied sadhus
Poonam Pandey might have been out of our sight for quite some time now, but she just doesn't refuse to go out of our collective naughty minds. The controversial babe, who is always willing to shed her clothes at the drop of a hat, knows how to time her histrionics right to grab eyeballs.
Poonam recently visited the Kumbh Mela and clicked some interesting pictures from the holy site. Though she always gets this hasty itch to drop her clothes and at Kumbh Mela where nudity is ubiquitous – get a grip on yourself as we tell you this – Poonam was spotted fully covered as she mingled with the naga sadhus there.
We think Poonam must have got a lot of inspiration from what she saw at the Kumbh. And now we are afraid that she is going to use all that knowledge to present her uninhibited self via various controversial media in the days to come. Sigh!