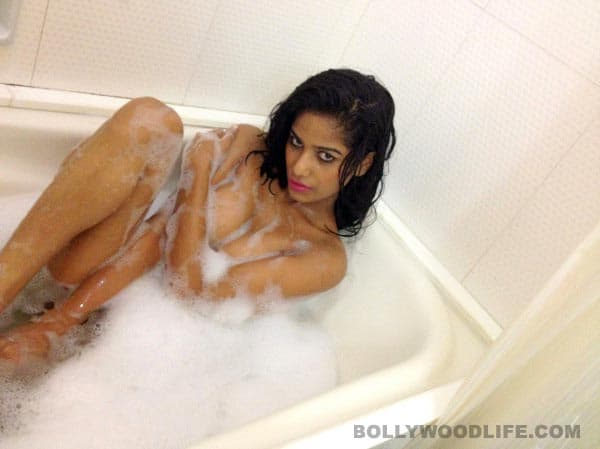 After trying out her dare-bare acts and desperate measures to be fabulously famous, Poonam Pandey finally lands a role in an adult film that will go on the floors this week. The gal promises she will not disappoint her fans with her wild acts
Poonam Pandey is over the moon these days. The desperate-for-attention babe is excited about her first big screen film. And staying true to her scandalous reputation, the 22-year-old gal will be seen in an adult movie that she promises will be bold and intense. "Yes, it's an adult film, it's a bold film but the script is very strong. I know people love to watch bold films, but for me, the script matters. The story of this film is great. My family is very happy with my debut film. They are saying it's the right move," said Poonam.
But what if the censor board finds her first film controversial and inappropriate? "I don't think we will have to face any problem with the censor board. Yes, I agree we have some bold and intense scenes in the film, but it should not create any problem," clarifies Poonam.
The film will go on the floors this week and some portions are scheduled to be shot in and around Mumbai. Poonam doesn't want to 'reveal' much, but she promises that the title of the movie and other details will be made public soon.
Now after hearing this news the Pandey gal's fans can't wait any more we know – they must be clamouring for the 'revealing' business to happen real soon indeed!