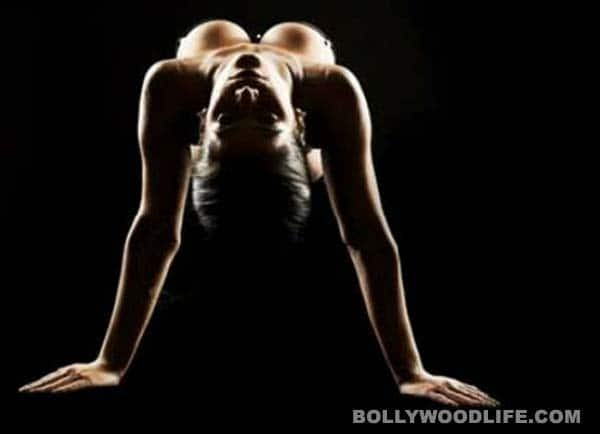 The controversial babe posted a picture on Twitter in which she's striking a yogic pose…and a lot more
Creating an air of mystery around her first film, Poonam Pandey recently revealed the number of alphabets her debut has. She has jumbled up the letters of the name of her film and asks readers to come up with the right answer. Some people who have time hanging heavily on their hands guessed the name of the adult film to be Nasha. While Pandey is highly ecstatic about her first release, what's really confusing is whether those are her knees or her assets on display as she slips into one of those heavy-duty asanas.
We wonder what her movie will be all about. It's not hard to guess that it will be a substandard version of productions like Jism 3 and the many versions of Raaz. Yet another erotic pose by Poonam Pandey followed by yet other round of hush-hush gossip and criticism….we aren't impressed. Poonam fails to enter our good books once again!