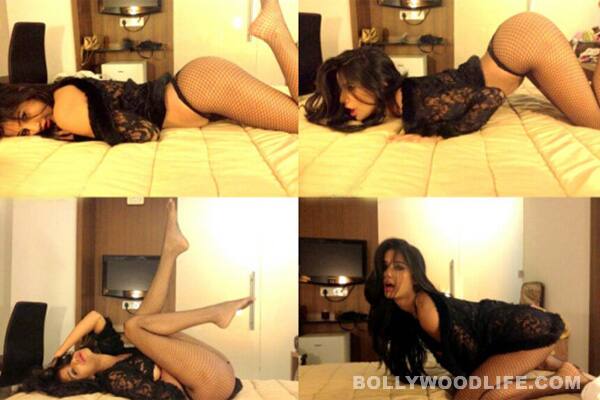 skip advertisement
The Nasha babe has done it again, and this time it is educational apparently!
The last time she said something outrageous was only a few days back on Valentine's Day. When the whole world was busy celebrating love, Poonam was auctioning off her used panties on Twitter! Of course, the only way Poonam could advertise the undergarments was with her in them, and that fetched her couple of thousand tweets from single men all over.
But this time it seems Poonam is killing two birds with one stone. She stretched out again on her familiar bed and started assuming suggestive poses, which she went on to name Poonam Sutra! (creative, isn't she?) And while her antics have stopped shocking us of late, we couldn't help but notice the jibe she took at Sherlyn Chopra, who was kicked out of Kamasutra 3D for releasing a topless video of hers from the film.
Now Poonam, we're sure, is taking on her rival in the nudity business and rubbing a little salt on her pretty wounds! Well, any catfight between the sleaze queens results into a windfall of hot pictures for their male fans. So all we would say is, keep it up girls! Wink wink!