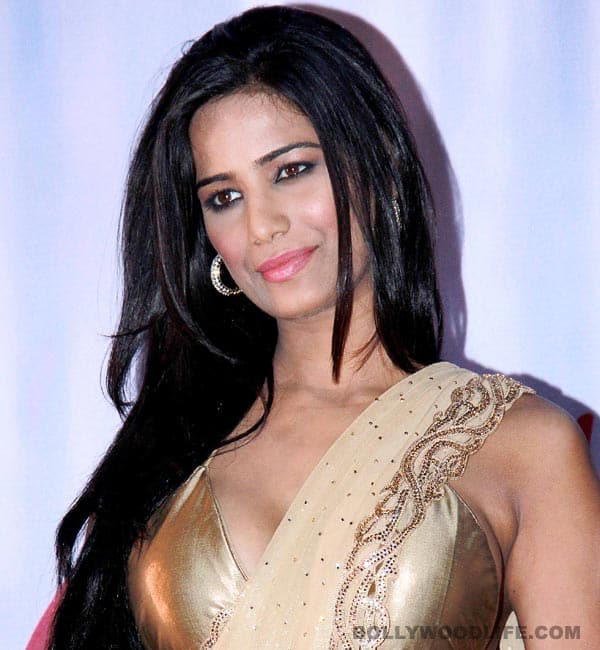 Nasha babe woke up last Monday to see something shocking on her website. Slogans like 'Pakistan Zindabad' and A voice for justice of Kashmir' was flashing on Poonam's website. Apparently, her website was hacked by militants, so Poonam decided to relaunch her website
As if her daredevilry (read dare bare acts) on microblogging site were not enough to fetch attention, Poonam Pandey is now eager to relaunch her new website. Poonam's website apparently was hacked by extremist last Monday. But that incident has not affected Poonam's (over) enthusiasm to relaunch her internet presence once again!Poonam Pandey has decided to take her raunchiness to a whole new level-quite literally and metaphorically. After pasting her naughty pictures from every possible angle one could imagine and beyond, the Nasha babe is all set to launch her new website in the next ten days. Poonampandey.in is the address where you will now get a generous dose of the controversially colourful star.
Sue, break me, push harder but you can't break me down proclaims Poonam on the now under construction website. Pandey we think has already overexposed herself. Be it her bubble bath or special moments in bed-the starlet has left no room for imagination. Now she wants to gather her body of work (he-he!) and comprise it so that her fans can go to the one stop destination when they are in the mood for some to indulge some uninhibited visual treat.
We are confident that Poonam will keep her fans entertained with her antics with this new venture!