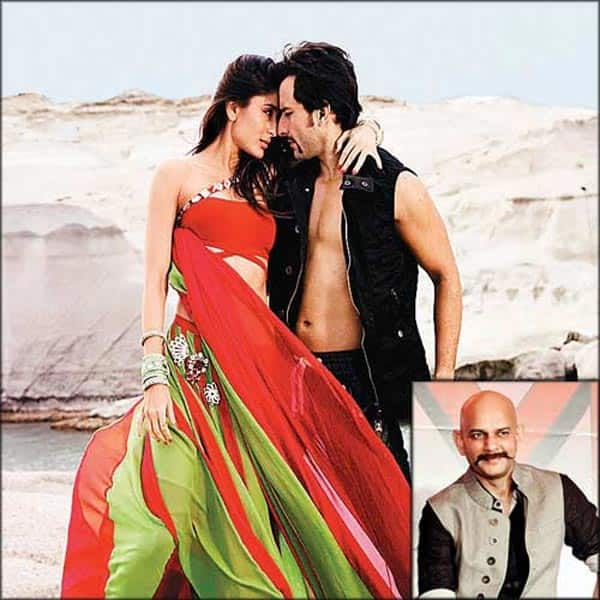 The director feels that today would be the right time to release Tashan
Post the mind-numbing success of Dhoom:3, director Vijay Krisha Acharya is all set to revive his first film — wacky adventure-caper Tashan — which bombed on release in 2008.
A source at the Yashraj says, "Adi Chopra always believed in Vijay's talent. Though Tashan bombed, its music and impressive cast — Akshay Kumar, Saif Ali Khan, Kareena Kapoor and Anil Kapoor — and its sizzling songs were huge retro-hits. So yes, Adi and Victor [Vijay] have spoken about re-releasing Tashan. The time is right for it now and not six years ago when it was released."
When asked about it, Vijay says, "Adi and I have spoken about it. Let's see. I am as proud of Tashan as I am of Dhoom:3. You win some, you lose some."
Vijay feels confused when the trade pundits say Dhoom:3 would be the first Bollywood film to touch Rs 300-crore figure. "I don't understand these figures. I humbly submit that I don't follow box-office figures. Having said that, I am numbed by the collections. I hope the dream run continues." Vijay says he 'presented' Dhoom:3 to Adi. "I actually made him watch it like it was a gift."
However, right now he is in a holiday mood.
"My wife and my daughters are insisting on a holiday. I am not complaining… It's been an exhilarating but exhausting experience. Dhoom has been important part of my life. I wrote the first two films. And I've just directed the third. I love the caper genre. But now I've a lot of other stories to tell. I have many genres in my head and I want to do them all. For me it either has to be something spectacular and flamboyant or something that's entirely the opposite, intimate and small. It can never be the middlepath for me," says the director who grew up in Kanpur watching many Hollywood films, and of course the iconic Amitabh Bachchan films.
"How else do you think I was named Vijay?" chuckles the director.