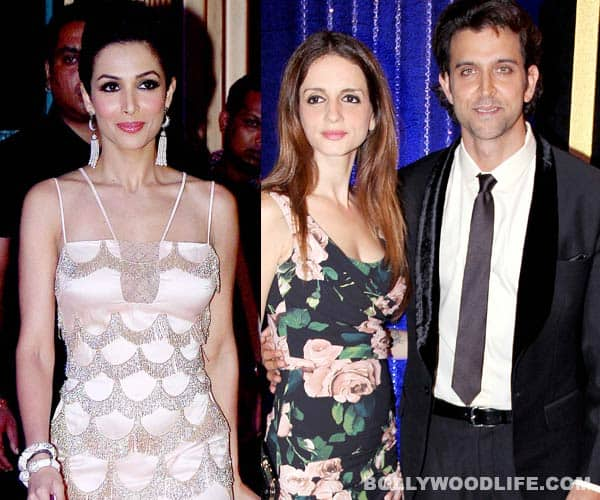 Here's what one of the hottest ladies in B-town has to say about celeb marriages
In 2013, we had Hrithik Roshan and Sussanne Khan parting ways. Before they publicly announced it, Kalki Koechlin and Anurag Kashyap went for a separation. Well, when famous personalities head for a separation, obviously there's quite a buzz in B-town. Though quite a few B-town couple's have rocky marriages, there are many with steady and smooth ones. One such couple is Malaika Arora Khan and Arbaaz Khan, who have been married for over 13 years. Being a star, one is always under the limelight, so how do such couples make their marriage successful.
On being asked the secret to a steady celeb marriage, Malaika says, "Everyone wonders what the secret is, but there isn't one. If there was, then all marriages would work. A marriage is something you have to work at every day. If you don't, there are bound to be issues. A celebrity's marriage isn't any different, but a celebrity couple is always in the eye of the public, and there is constant scrutiny. And that can strain a celebrity marriage."
Fair point well made, we must say. Well, we wish good luck to Malaika and Arbaaz and hope they continue having a successful marriage… 'Coz we really adore this hot pair!