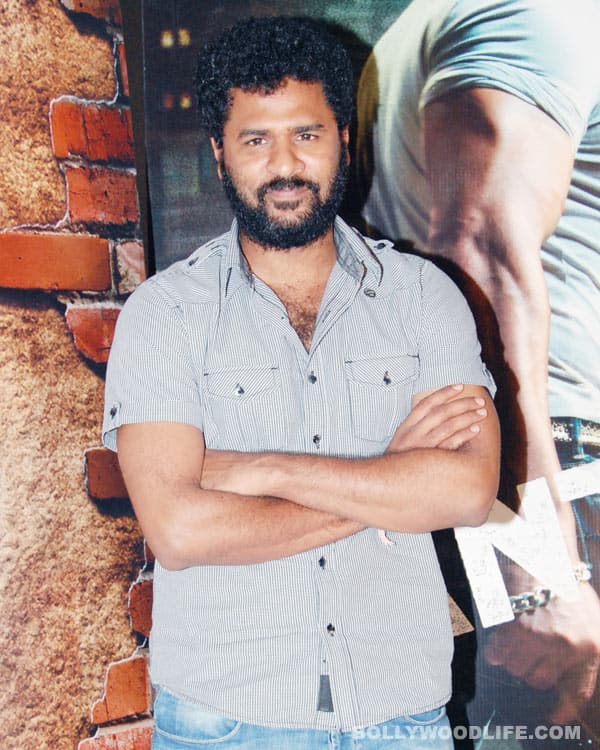 The director of Rowdy Rathore and Wanted wants to make horror movies now
After directing two action movies for Bollywood – Wanted and forthcoming action film Rowdy Rathore – south Indian choreographer-tunred-filmmaker Prabhu Deva would now wants to make scary movies. "More than me, people want me to do action films only. Everybody tells me to do action films. But I would love to do horror films," he said.
A well-established choreographer and actor in the southern film industry and a successful director in Bollywood, the 39-year-old likes both the film industries and says that it's the team that is more important than anything else. "South or Bollywood, it is okay anywhere if the team is good. We can even do a Spanish film, as long as the team is good," he said.
He hit the bull's eye in Bollywood with Salman Khan-Ayesha Takia-starrer Hindi movie Wanted. Now he is coming out with Rowdy Rathore, which has Akshay Kumar and Sonakshi Sinha as the lead pair. It is an out-and-out action movie and Prabhu Deva felt that Akshay suited the role perfectly. "I selected Akshay because the character is tailormade for him, you will see. It happens to be an action film and he is very good at it. It's great to work with him and he is a director's delight," said the director.
Talking about Sonakshi, he said, "It doesn't seem that this is her second film. It seems as if this is her 25th film. She is so professional and so good. Both Akshay and Sonakshi dance well. This is a bonus. Not only fight, dance is also there in the film," he said.
Rowdy Rathore is releasing on June 1.