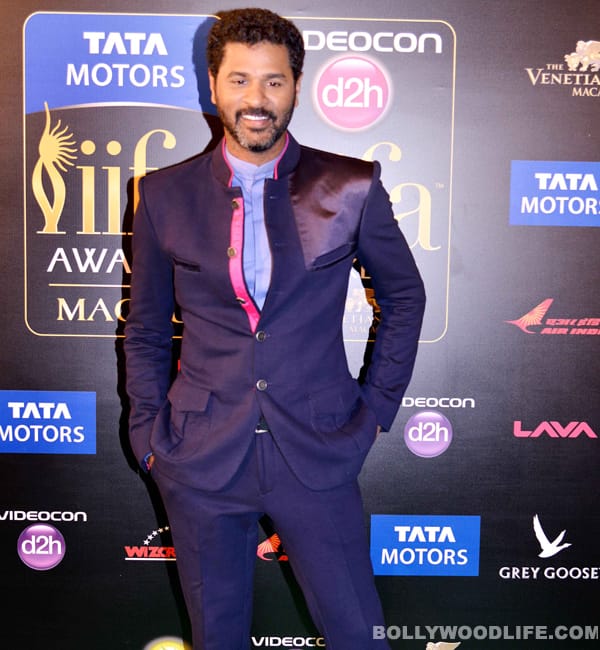 Why did the R…Rajkumar director move out of his home for the Kapoors? Did he own them anything or are the relations between them strained? Read on to know why the super flexible dancer is homeless in Mumbai…
The story is that Prabhu Dheva has given up his apartment for the Kapoors who were staying with relatives after that terrible fire broke out in Sridevi's house. Now before you jump to any conclusions, Prabhu Dheva had rented the apartment from Boney Kapoor and was living there since quite some time. Now being the gentleman that he is, Prabhu Dheva offered to vacate the premise for the senior Kapoor because he didn't want their family life to be disturbed after the accident. Awww… sweet, no?
The Ramaiya Vastavaiya director moved out of the rented apartment and asked Boney Kapoor and family to move in as they were the real owners of the house. Although Boney Kapoor was completely against it, Prabhu finally had his way. He believes that it was only because of Boney, that he had got a foothold in B-Town so he owed him more than just the house.
For the time being the Rowdy Rathore director has moved back to Chennai and would be returning back to Mumbai in a couple of days, for the next schedule of Action Jackson. Till then, he has his friends and brokers searching for a new accommodation for him.
Wethinks, it was a very sweet gesture from the Any Body Can Dance actor to move out and allow the landlords to move in. Although he says that any decent person would do the same, but leaving an accommodation in Mumbai for someone else is a courageous act. Well, kudos to the perfect gentleman Prabhu Dheva…