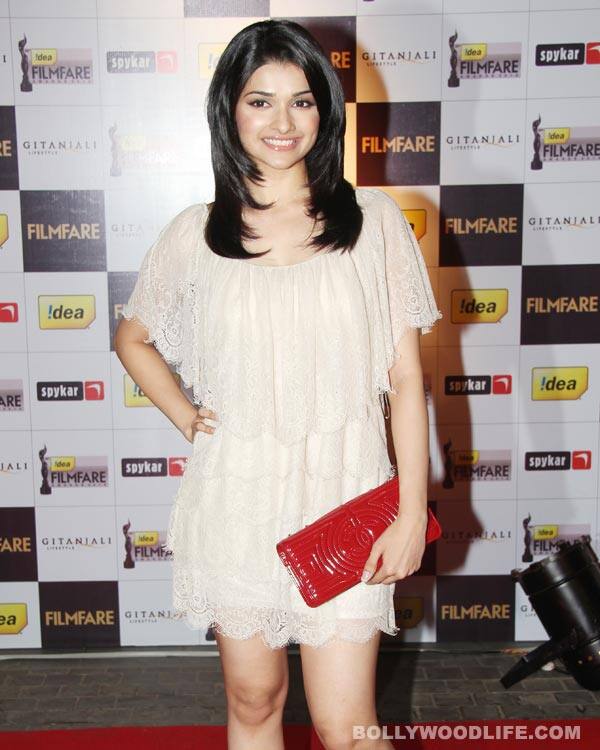 We don't mean for the role, but to be a part of Rohit Shetty's mischievous team!
The Rock On!! babe was pretty thrilled to team up with the successful pair of Ajay Devgn and Rohit Shetty, who have made some of the biggest blockbusters in recent times. But when Prachi Desai arrived for the first day of the film's shoot in Jaipur, she started having doubts about doing the project. In an interview the young actor said, "The kind of roles and films I had done earlier were rather serious, so working on Bol Bachchan was like being thrown into a madhouse. It took me a week to adjust. For the first few days I thought I was in the wrong place."
When we asked her why she felt she wasn't meant to be there, this is what she had to say: "On my first day I had a scene that was three or four pages long. Abhishek and I had a dialogue. I was supposed to be angry in the scene. We did 27 retakes for a simple scene. And it was just because Abhishek would start laughing in every shot."
Initially Prachi thought she was doing something wrong, but later discovered that her stern-looking director had ordered her onscreen lover to make her first day at work miserable. The television star turned film actor recalls, "Rohit had instructed Abhishek to make me nervous and start laughing in every shot. So for the first few days I didn't know what was happening. But the next time they tried to play a prank on me, I caught them." After that, she says, working on Bol Bachchan was a fun-filled ride. Let's hope the journey ends on a happy note.