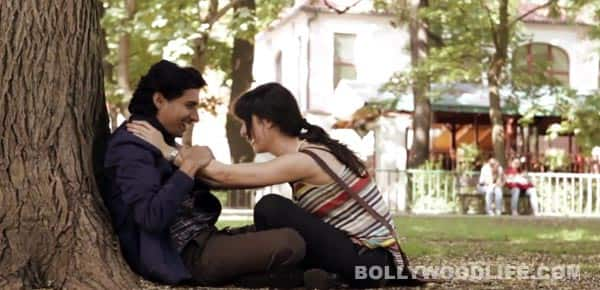 This soft track works like magic, soothing your senses. There's a nice, romantic quality to it which we absolutely love
Shalmali Kholgade does an amazing job of bringing about a kind of tranquility and a feel good factor to this track – Kap kap from Prague starring Chandan Roy Sanyal and Elena Kazan.
While the singer croons effortlessly, the actors are basking in the love they have found in each other's company. What's striking is the innocence in their relationship – they are roaming around in the wonderful locales of Prague, having the time of their lives and all they need is each other's hands to hold on to. They drink, behave like kids, run around like tiny tots – they are free-spirited lovers and the song totally complements the simplicity of their relationship. Kap kap is an essential for the soul –listen and love!
[jwplayer mediaid="248847″]