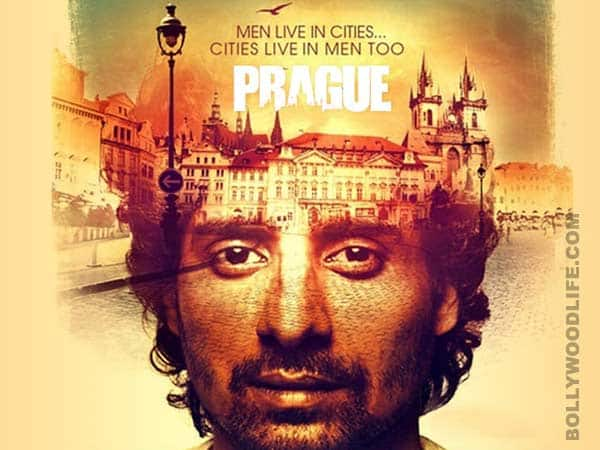 'Men live in cities, cities live in men too'…that's the tagline of Chandan's new film, Prague. It looks dark and edgy and the actor looks totally psyched out onscreen. We wonder what's spooking all hell out of him!
It seems that Chandan Roy Sanyal plays an architect and an insomniac in the film. So while we see him sketching and dealing with the frustrations of his life, the psychedelic patterns and complex visuals raise our curiosity to a great extent. The feel is very Dev D, but yet it doesn't look like an imitation. We like the elements of irony juxtaposed together – on one hand we see Sanyal entangled in some sort of mess and on the other, the beautiful architecture of Prague leaves us awestruck.
We hear the film is about serious paranormal activities experienced by the protagonist (Sanyal). And although we aren't sure about the concept yet, the teaser gives us a fair idea of how the hero is stuck between the need to get out of his problems and the need to find peace in his life. Ashish R Shukla makes his debut as a director with this film. He lends an air of mystery to his very first project – well, all the more reason for us to look forward to it!