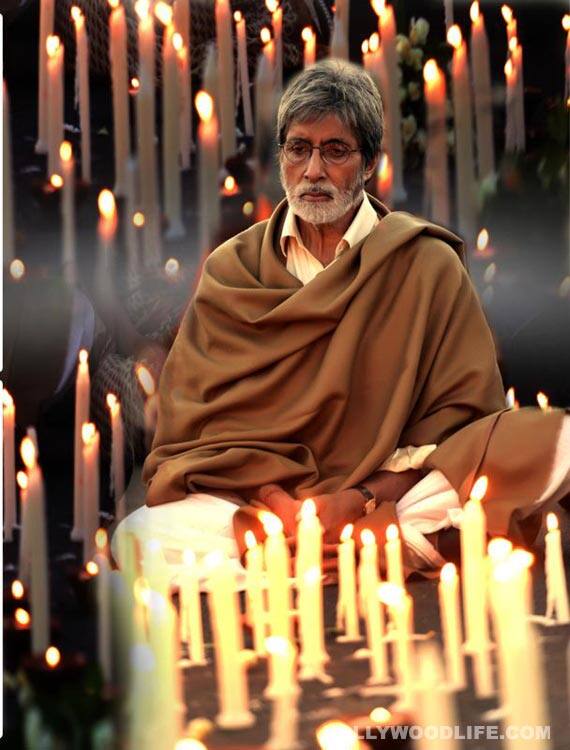 As per Amitabh Bachchan, the film is neither based on Gandhi nor is he playing a similar role. Why then, we wonder, is the film being screened in SA?
Amitabh Bachchan denied that his character in Prakash Jha's Satyagraha bears any resemblance to freedom fighter Mahatma Gandhi, even after sporting a similar grey-haired and spectacled look. And if there are no references to Gandhi whatsoever, we wonder why are the makers contemplating to screen the revolt-based film in South Africa.
According to our loyal khabroo, the makers have chalked out a plan to screen the movie in SA because of its inherent connection with India's greatest freedom fighter. Since it's a multi-starrer, the details are being worked out as to which actors will fly to the continent to promote the film. The screening will take place in August just before its release on August 23.
Had Prakash Jha and the producers zeroed in on October 2 as the release date, it would have made more sense, no?