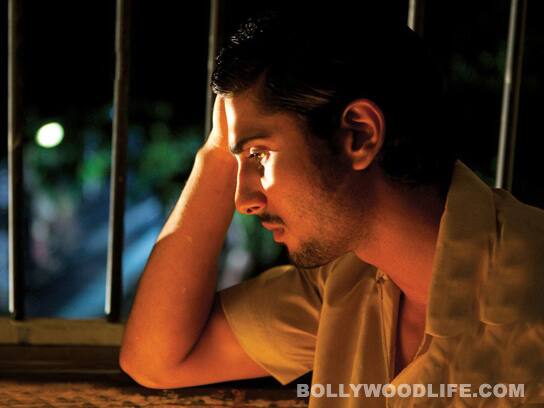 The Ekk Deewana Tha actor says he makes an effort to give his best in front of the camera although he is still coming to terms with it
A man of few words, Prateik is a natural actor thanks to his legacy, but the 25-year-old says acting is such a vast subject that he can't learn every nuance even if he gets to spend decades in front of the camera. "I am enjoying it. Yes, I am comfortable. As I said, I take time to open up and I am coming to terms with it," said Prateik, the son of Raj Babbar and the late Smita Patil, both Bollywood actors. With each day, Prateik learns something new, but he feels it's impossible to absorb the vastness of the subject. "I don't think I will understand each and every thing even if I reach (Amitabh) Bachchan's age. There are so many things to learn."
The youngster is gearing up for his first full-fledged romantic film Ekk Deewana Tha, the remake of a Tamil and Telugu film, and says he was so blown away by the southern versions that he couldn't refuse the offer. "I got a call from director Gautham Menon. He said 'I am making a remake of my Tamil and Telugu film and I want you to watch those films and let me know if you want to do it or not'. I watched the films and I was completely blown away by the story, screenplay, character and the romance between the boy and girl. So I immediately said yes."
"I didn't think too much because I was so blown away when I came out of the movies. I was so taken aback by the story and the simplicity of the romance that I wanted to do that. Gradually, I started working for the character," he added.
However, some changes were made in the Hindi remake, keeping audience sensibilities in mind. "The only change is the ending. Tamil had a sad ending; Telugu had a happy ending. This is a secret. It's a pretty much frame-to-frame copy though. But I think I had to bring my own instincts and pull my own style. So, I had to bring in my own," he said.
Being the son of Smita Patil, directors expect a lot from Prateik. But the actor says he would have given his best even if he did not have such a legacy. "I don't know if this is an advantage. I don't know whether there's pressure on me. Whether I was her son or not, I would want to give my 200 percent. I do make an effort to give my best," he said.
Audiences loved him in Jaane Tu…Ya Jaane Na and Dhobi Ghat, but when he turned up as the protagonist in My Friend Pinto, it didn't get the same overwhelming response and the film bombed at the box office. "I don't regret the films I chose. But I regret what happened to My Friend Pinto. I expected more from it, but it wasn't marketed as much as it should have been. I was disappointed."
While speculation about Prateik's off-screen relationship with his co-star Amy Jackson has been making the rounds, he clarifies, saying, "We are extremely close and fond of each other, but we are not in a relationship."