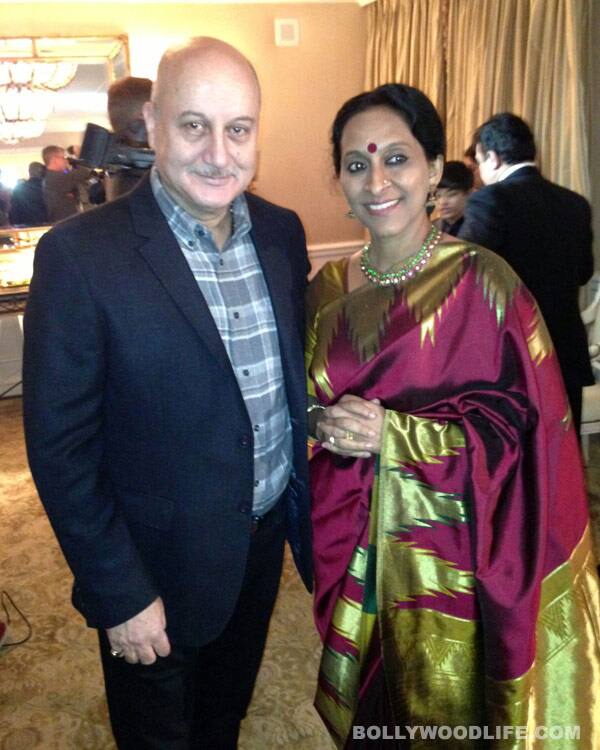 skip advertisement
The actor was seen in the role of a psychiatrist in Silver Linings Playbook and was spotted spending some quality time with celebs from Hollywood
Anupam Kher played the role of Dr Cliff Patel in David O Russell's Silver Linings Playbook earned him an invite to the Oscars. And on the eve of the big day, Kher attended the pre-Oscar nomination party hosted by the brothers Bob Weinstein and Harvey Weinstein.
While there, Anupam bonded with the Life of Pi actor Suraj Sharma, vocalist Jayashri Ramnath who is popularly known as Bombay Jayashri, Bruce Willis, Hillary Swank, Jamie Foxx, Leonardo DiCaprio, Quentin Tarantino amongst others.
And here are some images from the glittering event. A look at it tells us that it was quite a fulfilling evening for Anupam Kher and the other stars present. Don't you agree?
Photos: PR Images