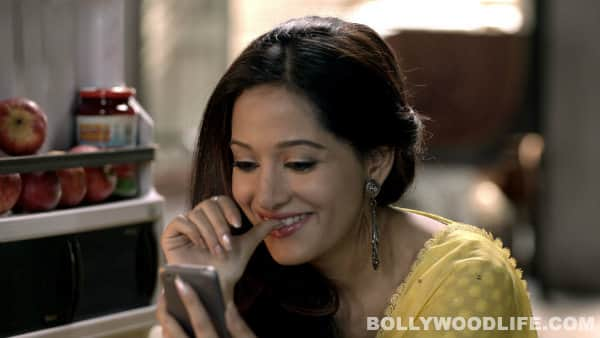 The Beintehaa actor aka Aaliya, said that her elder sister and Vivah star Amrita Rao is a keen follower of her debut show
"Amrita feels that TV today is a big platform and she feels proud when people talk to her about me. She is a religious follower of my show and if she skips any of the episode then she makes it a point of watching it on the youtube. She gives me feedback and even praises me when I give a shot nicely," said Preetika Rao.
Beintehaa which airs on Colors, is a passionate love story of Zain (played by Harshad Arora) and Aaliya. Having started her career in showbiz with modelling, Preetika got her first film offer in 2010. Her debut was a Tamil romantic film, Chikku Bukku, where she played the role of a Tamil Brahmin girl.
Preetika said the Muslim backdrop of Beintehaa attracted her to try her luck in the small screen. "The best part of the show is its Muslim backdrop. There are only a few shows on TV that focuses on the Muslim traditions. Moreover it's a prime time show. It has a glamorous set-up with an intriguing storyline," she said.
The actor' love-hate relationship with her co-star Harshad on the show has been widely appreciated by the audience. "Harshad and I were actually called by the channel for some other show. But it didn't materialise and we again met for Beintehaa. Initially, we did not get along well but now we have developed a friendship," said Preetika.
The model-turned-actor has made a fan base outside India too and said life has changed a lot after the show. "Life has changed a lot after this show. My popularity quotient has become quite high and it feels good when I get mails from young college going girls who consider me as their idol. Today when I step out, people call me by my character's name. I also get mails from Pakistan, US, UK and Canada and they appreciate my work," added Preetika.