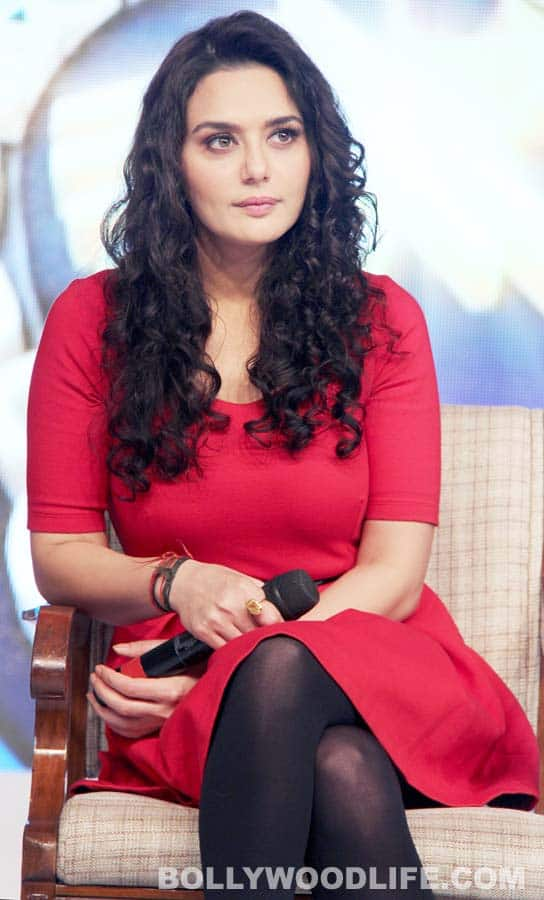 Preity Zinta is spitting fire these days. After reading media reports saying that her so-called 'father' Shandar Amrohi would – and then would not – publish details about his relationship with her in his book, the actor has warned the media to back off
Preity Zinta, as we all know, doesn't mince her words, and is one of the most vocal stars in B-town when faced with controversy. The fiery actor hasn't taken the stories about Shandar Amrohi deciding to chop off the portion about her from his book very well. In fact, she has completely denied being his 'adopted daughter'. "He is a very nice man but no one can ever take the place of my father in my life. I am not off the street that I need someone else's wealth! The final time I would like to say that no one has adopted me or written a will for me! I helped Mr Shandar Amrohi in his time of need!" she tweeted. PZ has gone one step further and decided to take legal action against media organisations who have published these stories.
She said that journalists have been giving preference to gossip over facts. "I will have no option but to resort to Legal means. This is disgusting and unacceptable by me." The actor hasn't lost her sense of humour through this whole episode, though. She threatens to expose the media via a book now. "I have a collection of completely false articles over the years from so-called respectable publications that I will put together in a book with a complete profile of the journalist with photos! This will be poetic justice and a journalist's hall of shame!" she writes. Preity is not having a very great time at the moment by all accounts – no big movies on hand, her IPL team on a losing streak and the fallout of a break-up with long-time beau Ness Wadia – and all of it seems to be getting to her. Come on, Preity, take a chill pill!