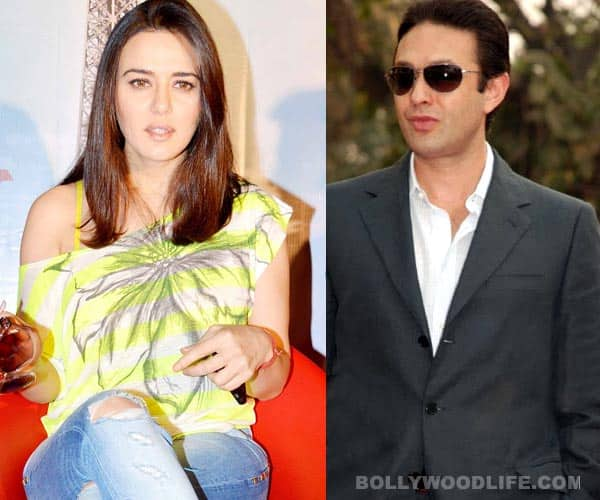 Preity Zinta publicly opened up about her police statement against former beau  Ness Wadia and the reasons behind it all, on her official Facebook page. The actor clarified all doubts regarding the case
She took to her official Facebook page – Real Preity Zinta – to make the clarification Wednesday morning as she said she is "surprised" by some reactions to her complaint that Ness Wadia allegedly molested her."Sadly in India the fairer sex has to have a larger limit, more tolerance and worry about what people will say irrespective of the facts and the truth," Preity wrote.
"I appreciate all the people who stand by me and support me but I must confess I am genuinely surprised and shocked at some reactions from people in general. My F.I.R. IS VERY CLEAR yet its INTERPRETATIONS ARE MIND-BOGGLING and there is so much speculation as to Why did I do what I did? What was the motive behind my actions etc. Therefore, this is my attempt to set the record straight."
On why she reported a personal matter to the police:
"PERSONAL MATTER? Seriously? For the record, this relationship was ended by me in 2009 and I don't ever recall having gone to the police on any personal matter irrespective of what happened then. But now it's been 6 years since the break up so THIS IS NOT A PERSONAL MATTER."
Preity also clarified whether the complaint was made for money.
"IPL was my project from the start and for the record not only did i pay for myself (Rs.5 crore) when I got into the IPL (bid), I paid for Ness too! (Rs.) 5 crore! (Proof of my financial commitment in the IPL is with the BCCI). To be fair to him, he did pay me back a couple of months later (without any premium), so hope the money theory is put to end once and for all."
Is this done for publicity?
"No one wants to be involved in something like this for cheap publicity as this is more humiliating than something to be proud of, specially if you are a very private and self-respecting person…I don't need publicity, specially cheap publicity."
On her "disappearance to the US", she stated: "I HAD to go to the US as I had work there which I could not ignore due to a prior commitment. In the end of the day I am a professional and cannot let my work suffer. I came back to India as soon as the police department required me to do so to help with further investigations."
Preity also said that she filed an FIR with the police "because after several warnings over the years I WAS LEFT WITH NO OTHER OPTION. The whole point of this is that violent physical or aggressive behaviour should not be tolerated by rich or poor, man or woman, celebrity or not."
The actress said she was "clueless and surprised" about the news of an underworld don contacting Ness Wadia's father Nusli Wadia's office to warn him.
At the end of it all, Preity spoke of the importance of pride, of standing up for one's self, and woman power.