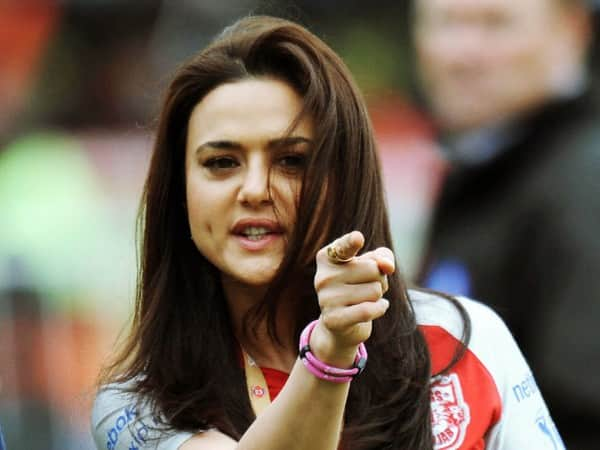 Regarding the Preity Zinta-Ness Wadia controversy, many have came out and voiced their opinions in the actor's support. The Kings XI Punjab co-owner thanked her fans for the same and cleared the air about selling her share in the IPL team
She may be embroiled in an emotionally taxing controversy currently, but the bubbly Preity Zinta has decided to put on a brave face for her fans. On a popular microblogging website Preity recently thanked her fans for coming out and speaking in her support. The tweet goes, "A big Thank U 2all the people 4the support. Amazed at how much speculation in the media. No I'm not selling my stake or settling in the US." After dismissing rumours about selling her stake in Kings XI Punjab, Preity Zinta has also denied reports of moving abroad.
The dimpled actor also warned her fans not to indulge in 'hearsay' and requested the media to avoid such drastic speculation regarding her private affairs.
The actor has filed molestation charges on her ex-lover and partner Ness Wadia. We heard reports of Wadia receiving threat calls as well. Preity Zinta is right, a lot of speculation in the media is happening as the controversy has been getting bitter and darker by the second. We are all eagerly waiting for the final verdict.
For more news on Preity-Ness controversy, keep watching this space!