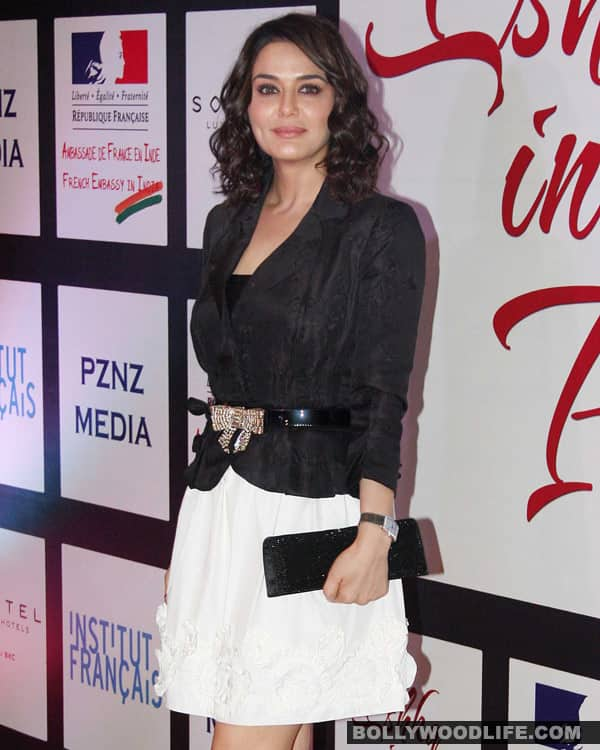 The first-time producer was recently spotted walking around with a frown on her pretty face, since she was not able to find the right child artiste for her Ishkq In Paris. But not any more, folks!
Last heard, the dimpled babe of B-town, Preity Zinta was a troubled lady. And that's 'coz she was frantically trying to find a mini version of herself. And so frantic was the Ishkq In Paris producer that while posting the glitch on her microblogging site she said, ""So difficult 2 find a little girl who looks like me thanx 2 the dimple on my right cheek ! Uuff ! Going crazy with that casting ! Grrrrrrr!"
But that's passé now! And the good news today is that the Zinta babe has finally found her mini version. Yipee! "Thank you 2 all of you who sent kiddie photos 4 the role of mini me (my childhood) in 'Ishkq In Paris' (sic)! The role has been cast finally," the debut producer tweeted.
But we're not done yet. Now that Preity has found that li'l girl with a dimple on her right cheek, we're eager to see her too! C'mon Ms Zinta, share her pic, quick!