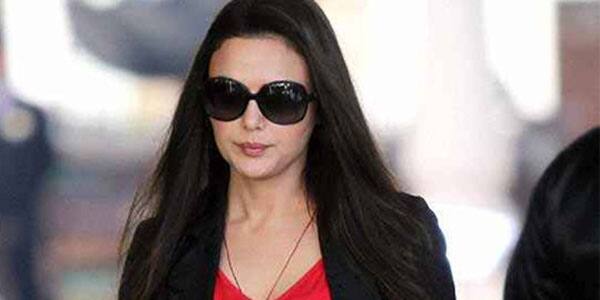 The Kings XVI Punjab co-owner reached Wankhede in order to record her statement regarding the Ness Wadia controversy
Preity Zinta has been making many headlines since the time she filed a case against her former boyfriend and co-owner of Kings XVI Punjab, Ness Wadia claiming that he threatened and abused her during an IPL match between Kings XVI Punjab and Chennai Super Kings at the Wankhede stadium on May 30.
The Kal Ho Naa Ho star who was in the US reportedly returned on Sunday and had been avoiding the media. The actor was recently spotted at the Wankhede stadium where she was seen recording her statement.
The sources state that Preity's recorded statement could be spread over the next two days. Her statement will be the deciding factor on whether the case would be probed further.
Investigators have stated that Ness Wadia would be called in for questioning only after Preity has finished recording her statements. While talking to a popular news channel, a police officer said," "We want to know where she was sitting and who were these 'everyone' she was referring to and we will decide on the next course of action once Preity's statement is recorded."
Preity Zinta and Ness Wadia were both co-owners of IPL team Kings XVI Punjab and ended their five year old relationship, but continued to stay business partners.