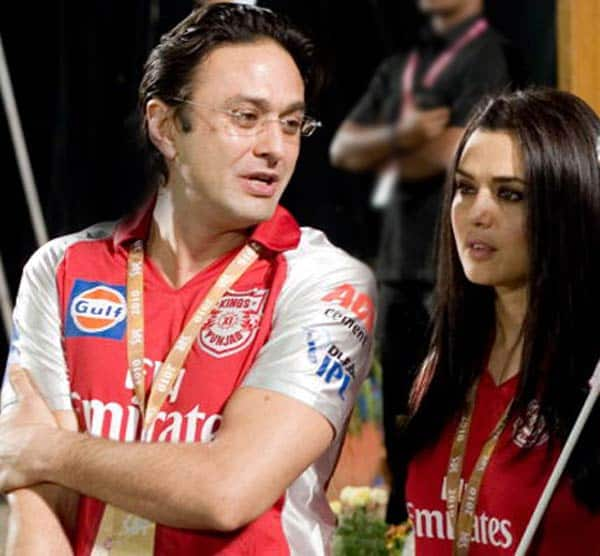 Indian Premier League Chief Operating Officer Sundar Raman confirmed Preity Zinta's claim about her spat with Ness Wadia at the Wankhede Stadium.
Raman's statement was recorded at the BCCI office where he said that Preity Zinta had complained to him about Ness Wadia's inappropriate behaviour. Raman added that Zinta told him about how Wadia used derogatory language towards her in the pavilion where they were seated.
Statements of five other witnesses were recorded which included BCCI employee Ankit Baldi and businessman Danish Merchant, who were present at the scene.
DCP Shisve after recording the statements commented,"The two (Preity and Ness) had got into an argument thrice – first in the presence of their team Kings XI Punjab before the match, the second time in the Garware Pavilion where they were seated separately, and the third time on the filed after the match."
Sources suggest that Zinta will be recording her statement with the police to clarify several aspects of the charges she has slapped on her ex-lover
After Preity's statement is recorded Ness Wadia will be called in for questioning. We also hear that Sachin Tendulkar's son Arjun might be called in as a witness as well.
For more updates on the Preity-Ness controversy, keep watching this space.