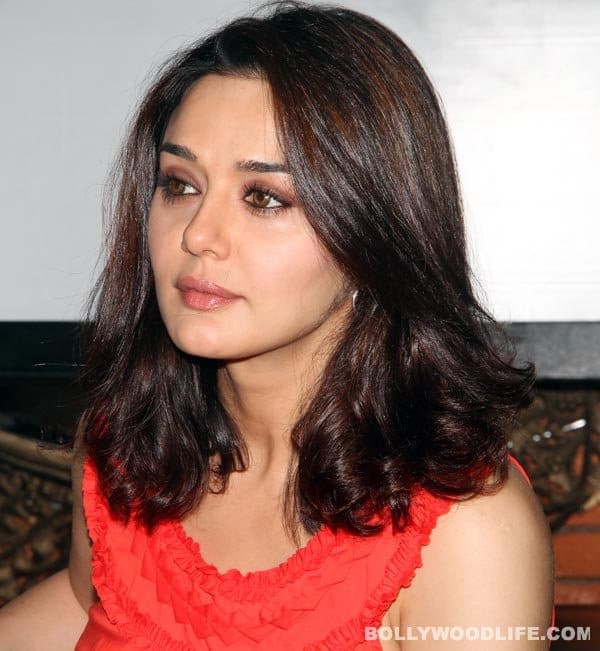 The Dil Se actor has presented another evidence which solidifies her stand even more
Preity Zinta-Ness Wadia molestation case has taken a new turn. The Salaam Namaste heroine submitted four photos to the police which showed her hand with bruises. It has been said that these are the same bruises that were caused when Ness Wadia manhandled her during an IPL match at Wankhede Stadium between CSK and Kings XI Punjab.
If we recall Preity had previously informed the police in her statement that she was abused in front of her team and also manhandled by Ness. Her neighbour had given a statement stating that he had seen bruises in her hand the very next day when he had gone to visit her. Police officials feel that these images will be crucial to prove the guilt or innocence of Ness Wadia in this molestation case. "These four photographs, which show bruises on Zinta's hand, were received by us today. We are examining the photographs, which will be crucial pieces of evidence in the case," a police officer involved in the probe informed a leading daily.
Police are still in the process of recording statements from various witnesses. Now once all of that is done, we hope the clear picture will come out in front of everyone. Keep reading this space for more updates on the same.