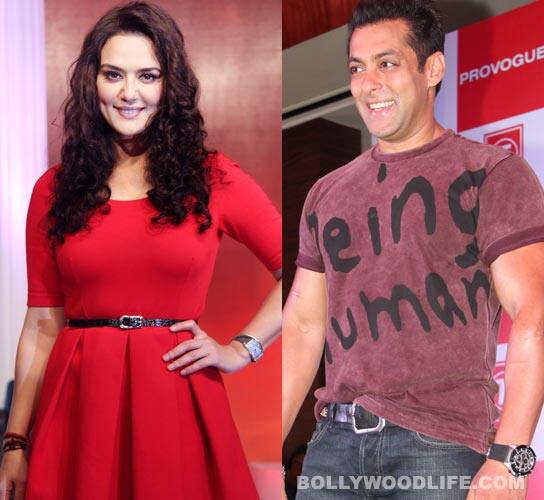 Returning Preity Zinta's favour of playing a small role for free in his home production Main Aur Mrs Khanna, Salman Khan does a cameo in Preity's upcoming film
After being inspired by Hollywood's classic romance Before Sunrise, Preity Zinta has been quite busy doing her new film, Ishq in Paris. And now the bubbly actor has roped in her loyal friend Salman Khan to play a small yet effective role in the movie. Obliging Preity, Salman has given his nod to playing the part. Preity's friendship with Sallu bhai is well known in the industry. In fact, the two have been the best of friends ever since they did their first film Har Dil Jo Pyar Karega way back in 2000 and bonded very quickly then. In the recent past, Preity made a friendly appearance in Khan's home production Main Aur Mrs Khanna.
So when the Veer Zaara actor approached Sallu to do a role in her romantic flick, the 46-year-old superstar agreed instantly. "Salman has agreed to be a part of Ishkq In Paris, but to know what he will be doing you have to watch the film. His role has been woven into the script very nicely. We are very excited to have Salman on board. He's always supported me and I love him with all my heart," said Preity in a recent interview. Just like Ethan Hawke and Julie Delpy starring 1995 Hollywood flick (Before Sunrise), Preity's film is also about two strangers meeting on a train journey in Europe and falling in love with each other. We hear that Preity plays an Indian woman and a popular French actor is to act the part of her love interest. And now Salman Khan's mighty presence will only add a dash of colour to Preity's Parisian love story.