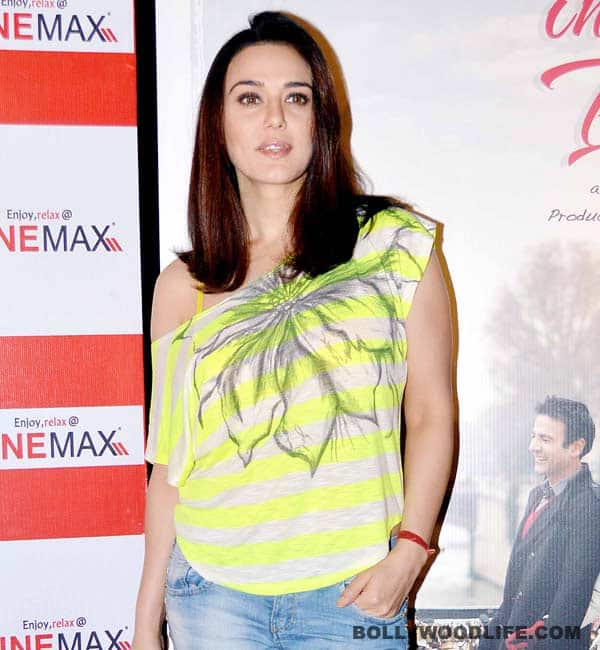 Two years after Shandar Amrohi's death, Preity Zinta still awaits repayment of the sum she lent to the Amrohi's
Preity Zinta had given late Shandar Amrohi Rs 2 crore to fight legal battles on assurance it would be returned. But before this could happen,  Amrohi passed away. After his death, Preity reminded the Amrohi's family regarding the refund  of the outstanding amount but her requests fell on deaf ears. Following this, the actor has now moved to the Bombay High Court and filed a suit seeking to recover a principal amount of Rs 2 crore and Rs 80 lakh calculated at an annual rate of 18 percent from the day after Amrohi passed away (August 22, 2011).
Though the actor is seeking recovery of the money from the Amrohi's family, Shandar's brother Tajdaar has rubbished her claims, and stated that they will decide their next course of action when the time comes.
Zinta's suit said that she gave money to Amrohi on the assurance that it would be returned once Amrohi was financially stable, it also restrains the surviving Amrohi family members from creating any rights or disposing of any properties which came in their possession of after Shandar's death. This lawsuit also includes names of three banks where Shandar operated accounts.  The suit also says that since the family would be covered by their personal law, i.e. the Mohammaden Shariat law, Amrohi's properties would have devolved to the family members party to the case, therefore they would be liable to pay his debts. Reports suggest that post Amrohi's death, Zinta verbally requested the family to pay her dues, but the family is said to have ignored her after which she sent a legal notice earlier this month. On not receiving any response Preity then approached the High Court.
Shandar's brother Tajdaar however refuted to these allegations, "Did she keep me in the loop when she was giving money to my brother, or was I a guarantor in the matter? Why is she asking for the money two years after his death and where was she till now? I have nothing to do with the matter. We will decide our next course of action if the court calls for it."