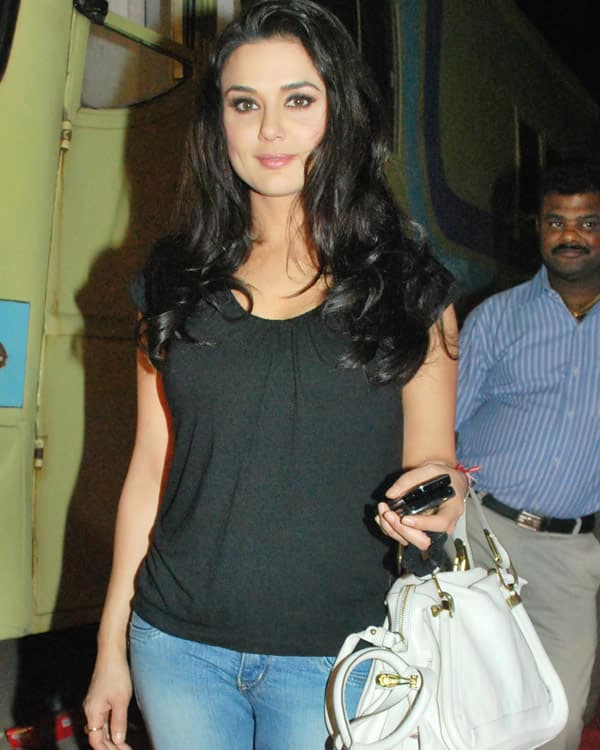 Really? Wethinks that after co-writing the script of her new film Ishq In Paris, Ms Zinta has become super confident about her writing skills. But…any takers?
We know that Preity Zinta is not entirely happy with the kind of media coverage she has been getting over the last three years. First, she was written about for shifting her interest to cricket because she wasn't getting any Bollywood offers, then came the break-up with Ness Wadia, and now she is being asked whether she has lost interest in cricket because she has been investing more time in making her new film, Ishq In Paris.
Ms Zinta's interest in writing started after she met director Prem Raj and discussed the idea for her home production with him during the IPL match at Dharamsala last year. Things have started looking up a little for her since then, but Preity is still not too happy with her public image.
Never one to mince words, the actor accepted that she is frustrated with the media. "I have reasons for that. Each time they come up with a different story. But it's fine – I don't nurse grudges against anyone," she said in a recent interview. And Preity's displeasure with journalism doesn't end there. The actor will take it forward by using her personal experiences to write a book exposing negative elements in the profession and she won't shy away from naming names either. "I am looking to devote some time to writing a book on the growing pressures in journalism. I will name some people in that," she said.
She has been threatening to do that for quite a while now. Let's see if she finally manages to get down to it. We are waiting, Preity!