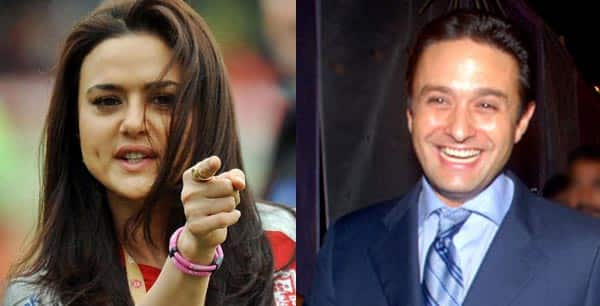 The Kal Ho Naa Ho actor had accused her former boyfriend of molesting, abusing and threatening her during an IPL match between Kings XI Punjab and Chennai Super Kings onMay 30 at Wankhede Stadium
Preity Zinta-Ness Wadia molestation case has taken a new turn. After numerous witnesses taking sides, a new witness has now taken side of the business tycoon. The witness, Savan Daru, a businessman, has recorded his statement on Friday before the Marine Drive police. The witness informed that Preity Zinta used harsh words against her ex-boyfriend once he arrived in the stadium on the eventful night.
The police informed a leading daily, "Daru claimed in his statement that Ness had leaned towards Zinta and spoke something to her. He could not hear the conversation between the two due to loud noise around. However, soon after Ness walked away from there, Preity started shouting at him very loudly and used harsh words." Daru collated the night's events saying that Ness had come late to the stadium and was trying to find a seat for his mother, post which the incident occurred.
So far, 12 of Preity's witnesses have been recorded. Wadia's nine witnesses are yet to be taken into account for. It's hard to decide who is speaking the truth and who isn't, until further investigation. Keep reading this space for more info about the case.