Yogen Shah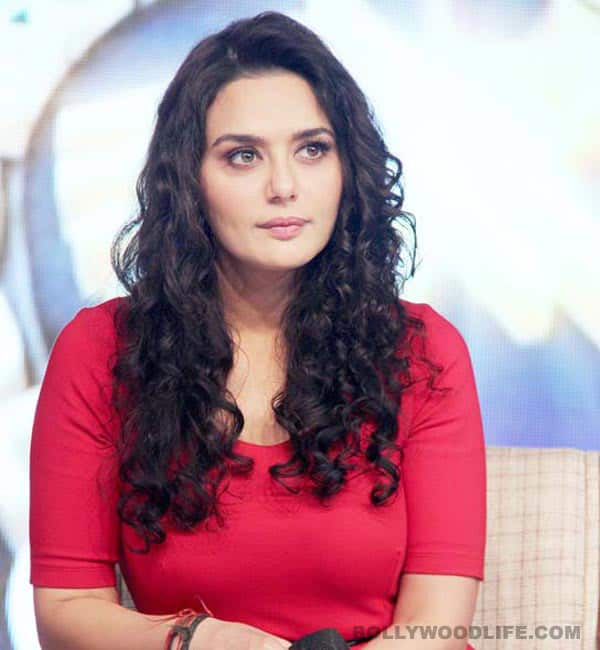 skip advertisement
The Ness-Preity war is taking an ugly turn
Preity Zinta registered an FIR against her ex-lover Ness Wadia alleging that he had manhandled her during a match in Wankhede stadium on May 30. And now BollywoodLife has got a copy of Preity's letter and the FIR. Here's what the actor's complaint reads…
I am one of the co-owners of the cricket teams Kings XI Punjab which is a Franchise of Indian Premiere League i.e twenty over based cricket tournament which is being held every year for the last 7 years.
I say that I know Mr Ness Wadia for the last 10 years and had a relationship with him but for some time we have ended our relationship. Although we are the co-owners of our team Kings XI Punjab but we are no longer in a relationship and only talk for professional reasons and work.
For some time now we are not even talking to each other. In between, once or twice we had some heated argument regarding work and during that time he tried to abuse me and used extremely derogatory language and tried to behave in the manner where I was put to shame in front if my colleagues, friends and family. I've orally warned him during that time and told him that I was not comfortable with such behaviour. However couple of behaviour on numerous occasions have embarrassed me and made me feel ashamed especially in public.
I say that Mr Ness Wadia has gone to the extent of threatening me with dire consequences and intimidating me by boasting of this political clout and connection. During the match on 30th May, 2014 at Wankhede Stadium in the evening Mr Ness Wadia has intimidated me by saying that he could make me disappear as I was nobody and only an actress and he is powerful person. I say that I have tried to be very normal and nice to him as I wanted peace in my life, but the recent afore-stated incident in Mumbai at the Wankhede Stadium has left me shattered and I fear for my life. I immediately lodged a verbal complaint with the BCCI officials, however I maintained my calm as my team had qualified for finals and I did not want to disturb the moral of my team.
While Preity's statement claims that Ness misbehaved with her, the Bombay Dyeing scion calls her allegations as 'false and baseless'. While there are no arrests made s yet, the Mumbai police has started enquiry.