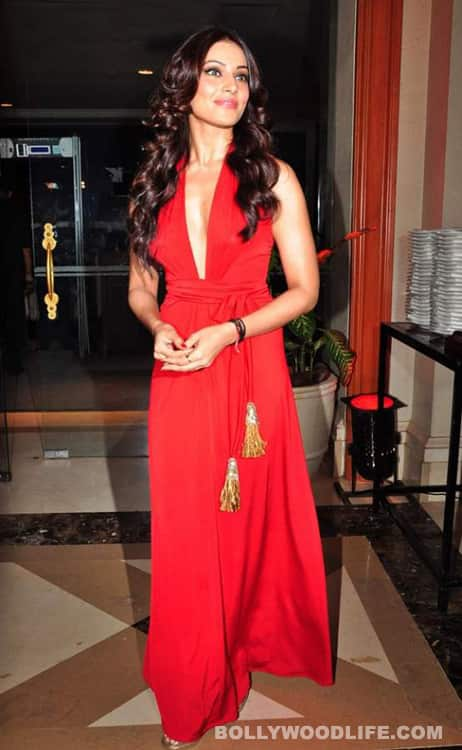 skip advertisement
The designer talks about the barrels of fun she has had dressing Priyanka (Rockstar) Chopra for Zanjeer. She also tells us what the most 'in' red carpet Bollywood style is these days…
Well-known stylist Pria Kataaria Puri has been creating magic on the runway for years now. Her creations are worn by everyone who has a thing for anything that's out-and-out glamorous – from A-listers to high-street fashion suckers. But after earning her spurs as a star designer, PKP has decided to give the starry world of Bollywood a shot. And she did so when she – stickler for anything that's organised and perfect that she is – got a hardbound script in hand. That was enough to get her moving on the project we all have been waiting for with bated breath to hit the screens – the remake of Zanjeer starring Priyanka Chopra and South sensation Ram Charan Teja.
Priyanka's look in Zanjeer
I have chosen very classic, pastel shades for Priyanka for the entire film. Of course, when she's doing an item song, I've used bright colours. But the colour palette I've chosen for western clothing is mainly on the pastel side. Keeping in mind the trends for 2013, I made a conscious effort to incorporate styles that will be in fashion in the summer. And that helps, as the movie will also release this summer. Blues and pinks are really in. I have hardly used vibrant colours. Even if I have – for example, in one scene PC is wearing red – that's included in a very subtle manner.
Transition in PC's style
She's a rich, young, sophisticated NRI and her look in this part is very different. We have kept in mind how a wealthy American would dress. Later she has to live in India with a police officer, so keeping that in mind we have shown how she's influenced by the way young girls dress in this country. She has incorporated Indian style elements that only a fashionable NRI would add. PC has got a great body and everything looks fab on her, but I have given her a mix of dresses, pants and shorts – but all of them lean towards looking very elegant and classy. There's nothing childish about her style; it's very girly, in fact. There are almost three looks in the film that blend in very naturally with Mala's character.
No signature Pria Kataaria Puri style in the film
No, we are not here to promote a label. Someone who's watching the film is really engrossed in the character. This film is not about Pria Kataaria Puri's clothes. My job is to make PC's character come alive by working on her wardrobe and help take it forward. The viewers should observe Mala all the way and not Priyanka Chopra.
Current red carpet trends in Bollywood
Maxis and gowns are pretty much in. The thing I feel about Bollywood fashion is that actors simply don't want to experiment, so for example, if one person ends up wearing something different, the whole industry starts following that. The trend is to be safe rather than sorry. Also, in the last two years I think Bollywood fashion has grown immensely; actors are really taking quite an effort to look 'wow' when they step out.
What do you think about Sonam Kapoor's style?

Sonam Kapoor takes risks and she looks lovely, but that is her forte. Now if you take a Katrina Kaif or a Kareena Kapoor, they have set images. Sonam will only experiment – her appearance has to be totally different from the previous one. A lot of people criticise Katrina's style. but I personally love it; her funda is to look pretty – whether it's a white frock or a designer saree, she doesn't want to make any statement. Sonam and Kangna Ranaut are the ones who create statements. Again, a lot of babes do take risks, but don't necessarily have the body to carry it off. Most people in Bollywood want to blend in rather than try something new. We need more bold people. That would put India on a very progressive fashion map, for sure.
Your kaftans and your love for sequins – which actor can do justice to your style?
I think practically everyone. A Deepika Padukone or a Sonam would be able to carry long kaftans really well. For something very short, like mini kaftans, Kangna would be apt. I also do kaftan-churidars, so chicks like Neha Dhupia are perfect for it.
I like a lot of these Hollywood girls. I love the Gossip Girl actor Blake Lively's style. I think she's different. You will see her in an awards function wearing a yellow jacket and a pair of jeans. It's how she teams it all together.
Fashion increases shelf life in B-town
I feel actors who have been in the industry for a long time should take risks, 'coz that actually increases their shelf life. Aamir Khan reinvents himself with practically every movie. He suddenly looks very young and trendy, and that's the thing – when you change your fashion, people don't put you in a box any more and everyone want to work with you more.
Brainstorming with Priyanka Chopra
Her contribution was obviously very big when it came to styling for Zanjeer. We went scene by scene. I picked up stuff from Dubai and London and we had a look test. We were mostly on the same page. Even director Apoorva Lakhia has a very good sense of style. I was shocked that even being a guy, he knew about all the famous brands. He was pretty much a part of our discussion as well.
Fashion statements in the original Zanjeer
In olden times, the way they used to do things was so flawless. I loved the style statements in the original Zanjeer. Also, I was watching Mughal-e-Azam the other day and I was actually looking at it so critically, but I couldn't find a single flaw. When you are sitting on a sofa with a floral pattern, you can't give the character a printed outfit. That's the way I work – I ask about the lighting and the camera before I start working. In films you have to improvise.