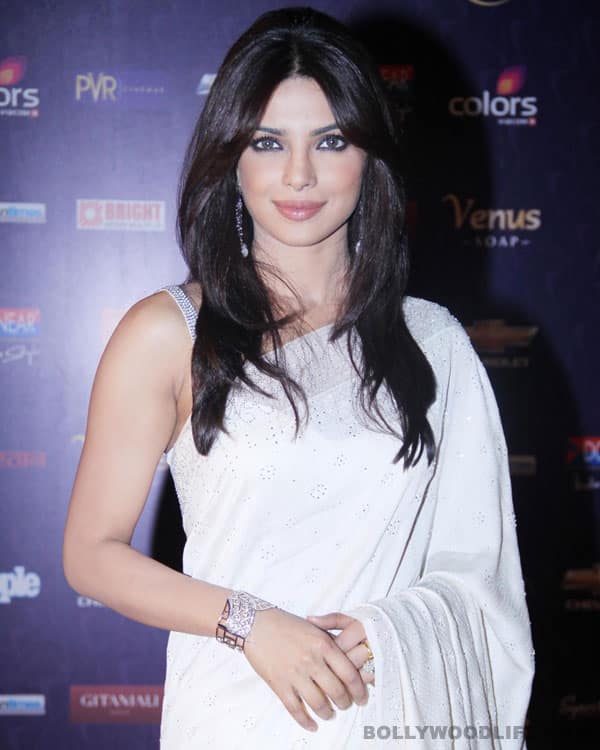 It's been a controversial time for PeeCee – personally and professionally, but what does the future hold for her? Our tarot card reader finds out!
Priyanka Chopra seems very ambitious with her career and as indicated by the Ace of Pentacles, she's willing to takes risks with her choice of film roles. With the Devil dominating her Tarot reading there is a tendency for her to be easily tempted into things which may not be the healthiest for her.
This could be the people she would surround herself with or even the type of money she may demand. She wishes to achieve so much yet may not take the best path for this. She may feel mis-directed with her career at times which can add to her stresses, as suggested by the Nine of Swords. In November 2012, the Death card shows Priyanka looking to make some major changes in her career approach, out of which some will pay off, but others, like the Seven of Cups may leave her confused.
Her upcoming releases of Barfi! and Krrish 3 show great successes. Priyanka's work, like the Two of Cups and the Strength card will bring with it well appreciated working partnerships and further respect for her craft. Whereas, despite Krrish 3 being a box office success, Priyanka, like the Page of Cups may go unnoticed.
The Two of Cups shows Priyanka with someone special in her life, but with the Moon and Five of Pentacles around, this relationship does go through its' phases of moodiness. Her family, like the Star definitely keep her stable, yet this doesn't seem to filter into her personal life completely. Communication will need to improve in order for Priyanka to see her love life give her the Emperor like balance.
Priyanka's mind set is going through various states of conflict. She is trying her best to fit all the pieces to her life's puzzle, but it seems, like the Ten of Swords to be more of a struggle. She will need to plan out her life better and seek advice from family or those she's most closest to.
As for further controversies, she seems to have passed this phase. Like the Strength card, Priyanka will need to maintain better control over what she says and be careful of whom she trusts. As she celebrates her 30th birthday next week (18th July), she will come to the end of her phase of controversy.
Learn more about our Tarot reader Shruti Chopra
ALSO READ: