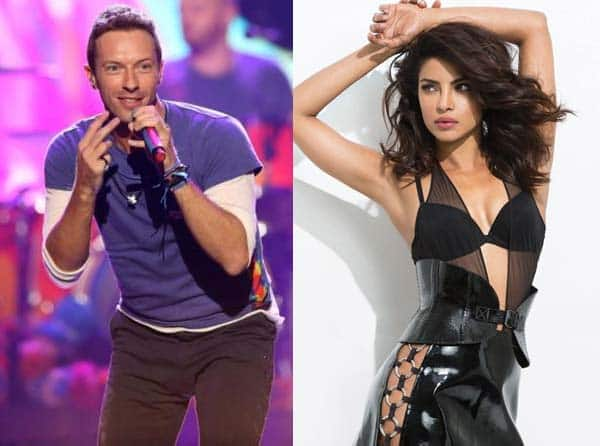 We all are super excited for the upcoming Coldplay concert in Mumbai. Aren't we all frantically trying to book our passes to the awesome concert organised by Global Citizen? The concert is being organised for a good cause- to bring about a change in world and wipe out poverty by 2030. And much before us, our beloved Priyanka Chopra will get to be a part of this awesome concert. Yes!
A similar concert, like the one in India, is going to be organised by GC in New York, on September 23, and the line-up includes a segment hosted by our very own Priyanka Chopra, and artists like Rihanna, Metallica and Usher. The general admissions for these tickets too, were 'earned' through actions. Priyanka along with Coldplay's lead vocalist Chris Martin will take the center stage and announce the details about the upcoming concert in India.
We know Ranveer Singh and Farhan Akhtar were to be a part of the concert India being organised by Global Citizen. Coldplay took to their Instagram to announce their full line up other than the two actors. And here is the list- Kareena Kapoor Khan, Katrina Kaif, Shraddha Kapoor, Arjun Kapoor, Jay Z, Aamir Khan, Monali Thakur, Dia Mirza, Arijit Singh. We are crying as well, and every teardrop is a waterfall.
Kareena for one is ecstatic to be a part of this concert. She said, "Definitely I will be there for a cause also and to see them sing". Apart from Kareena, even Aamir Khan was asked about joining Coldplay, but unlike Bebo the actor smartly answered, "Main bhi kuch karunga..kuch na kuch karunga.. (I will also do something..something or the other)"
Ranveer Singh will be doing the opening act for the concert. A source close to the actor revealed to a news daily "The actor, a livewire on stage, will perform to a medley of his hits". The source further continued, "With this performance, Ranveer follows up on his recent stage performance alongside Major Lazer. He was one of the most obvious choices to open for Coldplay,"
Excited much? Remember to keep your tabs for BMS open tomorrow oh and yeah, now you got two ways to bag a pass for the concert! Stay tuned to this space as we will bring more deets and updates on this!
Quantico star Priyanka Chopra turned presenter at 68th Emmy awards

After the Oscars, the global star Priyanka Chopra turned presenter at the 68th Emmy Awards.

Image credit: Getty Images

Priyanka Chopra stunned everyone in her crimson gown at the 68th Emmy Awards

PeeCee arrived in a stunning crimson gown and set the red carpet on fire at the award night.

Image credit: Getty Images

Priyanka Chopra rocked the red carpet during the 68th Emmy Awards

Emmy Awards were held on September 18th in Los Angeles and the Quantico star slayed with her looks at the red carpet.

Image credit: Getty Images

Earlier, Priyanka Chopra had given a sneak peek about her look for Emmy Awards 2016

PeeCee had shared a picture of her red gown on social media earlier to give her fans a sneak peek into her look.

Image credit: Getty Images

Priyanka Chopra turned into a presenter at the 68th Emmy Awards

Priyanka was accompanied by Tom Hiddleston to the stage when she presented the award.

Image credit: Getty Images

Priyanka Chopra caught everyone's attention on the red carpet at Emmy Awards 2016

PeeCee was seen twirling on the red carpet to flaunt her super hot red dress at the 68th Emmy Awards.

Image credit: Getty Images